CITB Directors Role for Health and Safety
CSkills Accredited Courses– CITB Directors Role for Health and Safety
Overview
The CITB Directors Role for Health and Safety is a course aimed at company Directors in construction. The one day course looks to make prominent the repercussions of not working in line with health and safety legislation.
Course Objectives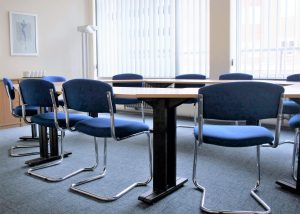 The course will help attendees learn how to advance their company's attitude to health and safety in the workplace. As a Director you have a duty to work within health and safety legislation. Even If you are in a position in which you are not directly in charge of health and safety the course is very important for your role.
The trainer encourages the delegates to analyse their legal responsibilities. Delegates will then consider how their decisions affect the health and safety of the company.
Course Content
The course will cover the following topics:
The economic connotations of a dangerous working environment.
The effects of decisions made in the board room.
The principles and significance of risk assessments.
How to implement a positive health and safety attitude.
Legal responsibilities relating to health and safety
The tutor teaches with a mixture of open discussions between the delegates and classroom based theory. The tutor will also assess the delegates at the end of the course with a multiple choice exam.
Entry Requirements
Delegates must be able to understand, write and speak English well. The course is designed for directors you do not have to be a director to attend.
Further Development
Possible other courses to further your knowledge could be the SMSTS course or the IOSH Directing Safely. The SMSTS will help you to keep in line with the high demand for health and safety on a construction site. The IOSH Directing Safely will cover similar topics as the CITB course; ensuring management are mindful of their responsibilities in health and safety.
3B Training delivers the CITB Directors Role for Health and Safety in our centres nationwide. The course will be available in Sheffield, Leeds, Hull, Derby, Watford and Durham.
Find a Course
Location: Watford
Date: 31 Mar 2017
Location: Sheffield
Date: 5 Apr 2017
Location: Bexley
Date: 12 Apr 2017
Location: Hull
Date: 19 Apr 2017