Level 1 Award in Health and Safety in a Construction Environment
Health & Safety in a Construction Environment
3B Training has recently become accredited by the British Safety Council to deliver their one day Health and Safety in a Construction Environment course. The qualification will be an alternative to the more recognised CITB Health and Safety Awareness course. The course is also as a pathway to obtaining your CSCS Green Card.
Overview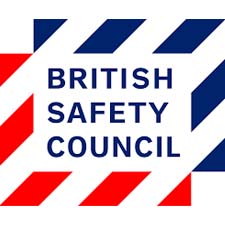 The Level 1 Award in Health and Safety in a Construction Environment is the newest qualification for workers on construction sites in the UK. The course is directed at workers in non-skilled roles in the industry such as entry level Labourers.  The course provides a basic introduction into health and safety and gives the delegate the necessary knowledge of site related hazards.
Course Objectives
By the end of the course delegates will be able to:
Take responsibility for their safety and help to maintain a safe working environment.
Conduct risk assessments, report any accidents and prepare a method statement.
Recognise the risks of various aspects of site including: machinery, electricity, noise, manual handling and vibration.
Understand the significance of health and safety signs and PPE.
To complete the course the delegate must complete and pass a classroom based exam. The exam contains 40 multiple-choice questions relating to the content learned on the day.
Further Development
As of the changes on 1st July, you will also have to attend the Level 1 Award in Health and Safety in a Construction Environment or the Site Safety Plus qualification. You will then have to attend the usual Health, Safety and Environment Test. The test must be completed within two years of completion of the course. The exam is one hour long and you need to correctly answer 26 questions correctly to pass.
The course will be provided in a range of venues across the country. To find out more about our training venues click here.