IOSH Directing Safely
Health & Safety Courses – IOSH Directing Safely
Overview of the IOSH Directing Safely Course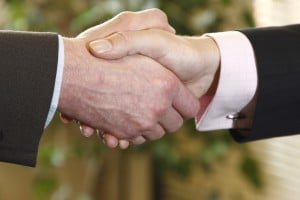 This course aims to ensure that senior management are aware of their health and safety responsibilities with regards to the day-to-day running of the business.
The Institution of Occupational Health & Safety (IOSH) is the world's largest professional health and safety membership scheme. In addition, it aims to regulate the profession of health and safety providers by setting standards, as well as connecting members to resources and providing support, guidance and training.
Course length:
One day
Who is it for:
Executive and Senior Managers, Directors
Course Objectives
By the end of the IOSH Directing Safely training course, the delegate will:
have a greater awareness of health and safety legislation
understand the moral, legal and business need for proactive health and safety management
To find out how IOSH can benefit you further, visit our blog, here.
Course Content
The content covered by the IOSH Directing Safely training course includes:
An Introduction to Directing Safely
Planning, checking and acting upon Health and Safety
The Legal Framework
Risk Assessment
Health and Safety Management
The Causes of Accidents
Requirements and Potential Penalties
Financial Implications
Hazard Identification
The importance of selecting an Appointed Person
Investigation of Incidents and Accidents
Measuring Health and Safety Performance
What is Required to Pass the IOSH Directing Safely Course
The course is highly interactive and contains a range of different elements. The delegate will also learn through a mixture of group discussions, case studies, scenarios and classroom theory work. To complete the course successfully the delegate must complete a final multiple choice exam.
Further Development
It is important that your employees are competent in health and safety. If you allow your managers to attend the IOSH Managing Safely course you can then be assured that they also have the relevant knowledge of health and safety. Another option for your employees is the IOSH Working Safely course, which can be used as an induction into occupational health & safety.
Course Locations
As well as in-house, there are a number of locations where delegates can complete the IOSH Directing Safely course, including:
Contact Us Today
If you have any further questions, or would like to speak to one of the 3B Training specialists, don't hesitate to get in touch or email us via training@3btraining.com. You can of course book a place on the IOSH Directing Safely course here or, if you are considering any further training, you can book a course here.
Find a Course
Location: Liverpool
Date: 11 May 2017
Location: Manchester
Date: 9 Jun 2017
Location: Wigan
Date: 14 Jun 2017
Location: Liverpool
Date: 25 Jul 2017