Legionella Awareness
3 in 1 Courses – Legionella Awareness
Overview
Legionella is a bacterium that needs to be controlled. The bacteria has the capability to have a serious effect on people's health; because of this any premise with a water system needs to make sure their system is free from the bacteria.
This 3 hour course aims to promote an understanding of the risks caused by Legionella and the legal responsibilities surrounding it.
Course Content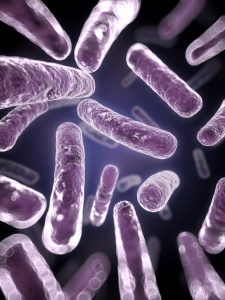 The course is segmented into five parts with an assessment of the delegates at the end of the course. The course will cover the following topics:
An explanation of Legionella, its risks, symptoms and treatment.
The legal responsibilities of Legionella Awareness.
Where can I find Legionella?
Conducting a risk assessment.
Suitable Delegates
The course is designed for anyone who looks after a premise of any kind who needs to keep themselves or their tenants from harm. Landlords, Letting Agents, employers and self-employed people may all fall under this category
Further Development
By the end of this course delegates will have a better understanding of where Legionella bacteria can be found and how to carry out risk assessments to monitor and control the potential hazards. They will also be able to understand the source of the bacteria and how it affects their health. They will also have improved knowledge of the legal responsibilities of preventing the bacteria and how to implement control measures to stop it returning.
3 in 1 Courses
There are many other short courses that you can book alongside this course; the more short courses you book the more money you save. See our price structure below:
1.Book 1 course – £65 +VAT
2. Book 2 courses – £100 + VAT
3. Book 3 courses – £125 + VAT
To view our other short courses that fall under this offer; visit our 3 in 1 course page here. Or visit our book a course page to browse our full offering.