AET course (formerly PTLLS).
AET course (formerly PTLLS)
3B Training is offering Level 3 (12 Credits) Award in Education and Training (AET) formerly (PTLLS) qualification by way of a 5-day 'face to face' programme.
Take a look at our upcoming AET course dates or book online here.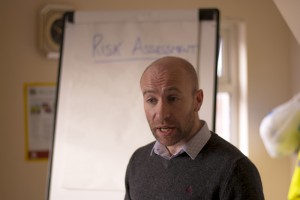 The advantage of taking the qualification by this method is that you will benefit from the interaction and support from the other 'Award' learners. The qualification is achieved over a relatively short period of time. This means you will soon be available to start teaching others without spending a large amount of time away from your work. The 5-day course is supported by our Moodle e-learning platform where you will be able to access a range of supporting material.
Who is the AET (formerly PTLLS) for?
Level 3 Award in Education and Training is an introductory teaching qualification that gives learners the opportunity to:
Develop knowledge related to teaching and learning.
Develop skills in teaching and learning.
Achieve a nationally recognised Level 3 qualification.
Develop their own personal growth and engagement in teaching and learning.
The Award in Education and Training is a level 3 course suitable for those who intend to work as:
Teachers in adult and community education.
Teachers or trainers in the voluntary sector.
Training personnel in commerce, industry, the public sector, the NHS and HM Forces.
Technicians and support staff in further and adult education.
Achieving the Level 3 Award in Education and Training will provide sufficient evidence that the learner has obtained the necessary skills. They will also show that they can prepare, plan, deliver and evaluate basic teaching and learning sessions. They will also be able to do this in a variety of teaching or training contexts. Similarly to the PTLLS course, the AET qualification will provide a progression route to the Level 4 Certificate in Education and Training (CET).  
To book a course visit our contact us page or you can book directly online here.
Back to News
View Our Courses