Staying Aware of Asbestos – 3B Training
Asbestos Awareness
To raise awareness of Asbestos Regulations 2012 you need to attend mandatory training.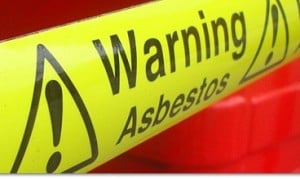 The use of asbestos-containing materials was not banned in buildings until 1999.  This means that anything built or refurbished before the year 2000, may still contain asbestos. Are you working with working with asbestos? If so you need to be aware of the potential health and safety risks.
Book an Asbestos Awareness Course
The UKATA Asbestos Awareness is available in Liverpool, Manchester & Wigan. Book a course online here.
What are my responsibilities as an employer?
You must ensure that;
Your employees have the knowledge, experience and ability to carry out the work. Therefore they need to do this without risk to themselves.
Supervisors and managers are trained. They need to be aware of their responsibilities when dealing with asbestos
The training provider is competent. The training providers need to make employees aware of the tasks that will be carried out.
You are maintaining a register for each worker. So you need to be holding information about the nature and duration of the work undertaken.
Notified the relevant enforcing authority of all work taking place in any premises containing asbestos.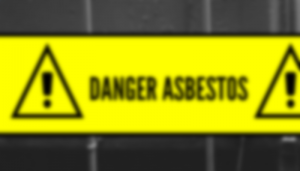 Ignorance of this law could consequently lead to the employees being entitled to bring a separate civil claim. The claim would be for damages against any employer that has negligently exposed the victim to asbestos. The damages awarded can reach £80,000 per case. This could also be just for pain and suffering alone. It is always better to be aware of asbestos. Make sure you attend a course or enrol employees on a course to, therefore, ensure law abidance.
Self Employed
You should ensure that you attend relevant training courses. Make sure that your work activities do not pose a threat to your health.
Get a health check if you have previously dealt with asbestos. Definitely get one if you feel you may have been exposed.
The Great British Asbestos Survey
Built environment professionals carried out a survey in 2011. The survey regards awareness levels and asbestos management rules. Notable findings were:
35% of contractors say they have disturbed asbestos during their work.
32% of duty holders were not aware of their 'duty to manage' asbestos.
37% of duty holders do not have an asbestos management plan in place.
17% of contractors do not request asbestos information from clients.
40% of contractors said they do not receive asbestos information from commercial clients.
60% of contractors said they do not receive asbestos information from residential clients.
25% of respondents had received no asbestos awareness training.
UKAS Accredited Asbestos Industry Group carries out the course.
What does Asbestos Awareness training involve?
The course includes;
The effect asbestos has on health, including the risks of developing lung cancer in smokers.
The use of asbestos and likely occurrence of asbestos and asbestos materials in buildings.
The general procedures to deal with an emergency, for instance, an uncontrolled release of asbestos dust in the workplace.
How to avoid the risk of exposing yourself to asbestos.
How to deal with and manage the discovery of asbestos.
At 3B we offer Asbestos Awareness courses in a range of centres nationwide. To see our upcoming dates click here 
Back to News
View Our Courses