Do Construction Supervisors need SSSTS Training?
What exactly is SSSTS (Site Supervisors Training)?
The two-day Site Supervisors training or SSSTS training course provides an introduction to health and safety. As well as welfare and environmental issues. It is provided to those who require an understanding of their legal responsibilities at work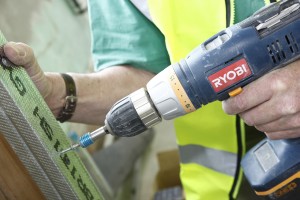 It was the Construction Regulations of April 2007, that brought to the force, the need for Health & Safety Training in the construction industry. Since then the Site Supervisor Safety Scheme has become an essential qualification for anyone working in a supervisory role.
It is an interactive course featuring case studies and classroom discussions. You will also partake in group work and presentations. The course is designed to give Site Supervisors the skills needed to identify, monitor and prevent accidents in the workplace.
So what does the SSSTS training course cover?
Health and Safety at Work Act
Specific site issues that challenge supervisors on a daily basis
Effective Tool Box Talks
Supervision of Occupational Health
Behavioral Safety
Do you need to attend a course?
If you work as a site supervisor the answer is, Yes. The course is important in terms of understanding the health & safety issues that relate to your role. As well as the health & safety responsibilities you carry on site.
As one of our most popular running courses, we now deliver SSSTS courses in venues Nationwide. Venues such as Wigan, Manchester, Watford, Portsmouth, Derby,  Basildon, Liverpool, Sheffield, Durham, Leeds and Hull.
A delegate recently attending an SSSTS course in Sheffield said the course was:
"very enjoyable, interesting and thought-provoking".
We also offer this course "in-house" which can work out as being a more economical way to train a larger number of delegates.
To book onto an SSSTS click here.
Further Development
If you are looking to move further from a supervisory role you may want look at attending some of the following courses. Further qualifications include the Site Management Safety Training Scheme (SMSTS). You may also want to progress onto the Construction Site Supervisor course or the NVQ Level 4 in Construction Site Supervision.
Related Blogs
What does a Construction Site Supervisor do?
Back to News
View Our Courses