Fake CSCS Cards Still Being Used
One in five people are checking into construction sites using fake CSCS cards.
This is due to a lot of construction sites not using the correct technology.
CITB have several methods to combat fake CSCS cards. CSCS use microchip technology; therefore this has been brought in by the CITB and the CSCS in order to eliminate the use of fraudulent cards in the future. This can be cut down. Sites must be efficient in checking the cards and if the person is actually qualified to do the job.
Checking a CSCS Card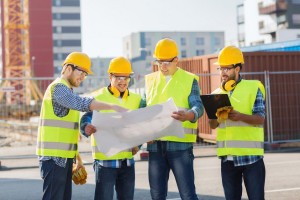 The card needs to be checked for the following before you can fully assure that you have qualified worker on site:
Firstly does the photo match the person who is holding the card?
Check the name on the card is there a name and does the name seem legitimate?
If not questions should be raised.
Check the expiration date on the card and make sure the expiration date also collates with the type of card.
Does the card have a registration number? This is a unique number issued after passing the HS&E test and the CITB Health & Safety Awareness.
Does the card feature the smartcard microchip?
If you suspect any fraudulent behaviour relating to CSCS cards follow the reporting processes here.
For more information on CSCS Cards visit click here
More on Fraudulent Cards
Other Training providers across the country have also have been known to rig the entire Health and Safety Awareness exam in order to have legitimate cards.
The flagship scheme for certifying builders has been called into question after a string of test centres were caught rigging health and safety exams.
Due to the high demand for cards companies are doing anything they can to cut corners and decrease the amount of time it takes to get a card. Evidence shows a man conducting an exam then shouting the correct answers to the delegates.
CITB are working their very hardest to crack down on any fraudulent behaviour.
Back to News
View Our Courses