How will the Budget Affect the Construction Industry?
Chancellor George Osborne has recently presented the budget to parliament.
We're looking at how the budget will affect the construction industry. How will it help the skills shortage whilst also improving infrastructure?
Three-quarters of contractors have said they are finding it difficult to gather a workforce of "high-skilled" workers. The budget may assure a boost in apprenticeship funding. This will not satisfy the need for people with relevant training in the present. Many firms are facing a skills deficiency and feel that these levies alone won't help considerably. It's more down to the employers to be working hard with training providers to tailor the correct training needed.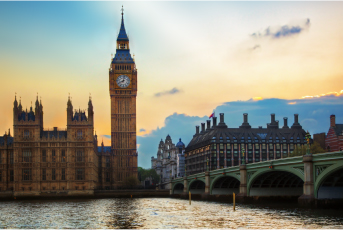 The government is aiming at delivering 600,000 new apprenticeships every year for the next five years. d Employers will need to invest in the correct training for this to work. An increase in the national minimum wage may also be attractive for those looking for apprenticeships in construction.
The Chancellor's main aim is to look at how to improve the productivity of businesses to help improve the economy:
A lot of investment will be going into improving the country's transport. Investments such as railways and roads. The "New Roads Fund" will also look at Britain's motorways and highways and the rebuilding of them. This is a scheme that may not come into factor until at least 2017. The commitment to fund local roads is an encouraging sign. It will help increase productivity and construction jobs becoming available.
The construction industry needs to keep one eye on the Chancellors proposed reform to taxes. This will increase the cost of labour. There will also be a rise in the employment allowance. Small firms can still recruit up to four workers and not have to pay national insurance. Small to medium will also be getting a boost of £100m financial support. The support will come from from the Housing Growth Partnership. They will also help to increase the supply of new homes that our country so desperately needs.
3B Training is a multi-accredited health & safety training provider. We provide training nationwide in the likes of Wigan, Manchester, Liverpool, Leeds, Sheffield, Durham and Watford.
To find out more visit our website here.
Back to News
View Our Courses