Working in Confined Spaces: Escape/Breathing Apparatus
Overview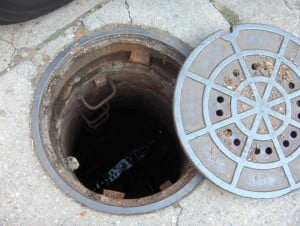 The course will give attendees a detailed understanding of confined spaces, the dangers related as well as the ability to enter and how to exit them safely. It is tailored to any individual who enters narrow or limited spaces; such as chambers, shafts, manholes and tunnels.
Who is it for:
This programme is designed for managers, supervisors and also operatives who may be required to make an emergency excavation from a confined space using escape breathing apparatus.
Courses Available
 Low Risk Confined Space.
Medium Risk Confined Space.
High Risk Confined Space.
Confined Space Entry Refresher.
Confined Space Entry Traverse Refresher with Full B.A.
Breathing Apparatus
Full Working Breathing Apparatus – Full working set.
Full Working Breathing Apparatus Refresher.
Confined Space Rescue Course.
Casualty Extraction.
Course Content
On completion of the course delegates with have gained further knowledge in the hazards connected with working in a confined space. You will also learn how to risk assess and classify a confined space. In addition, you will also learn about the range of breathing apparatus types and how to assess PPE. You will also gain knowledge in emergency procedures, the need for periodic examinations and manning levels.
This course will cover the following:
Confined spaces regulations and associated legislation
Generate Safe Systems of Work for access to a confined space
Risk management, safety checks and hazard control
Identifying diseases and comprehending the correct personal hygiene requirements related to confined spaces
How to select appropriate site equipment and PPE
How to enter and exit a confined space safely
Using gas detection equipment
Monitoring the atmosphere and the breathing apparatus needed
What is Required to Pass the Confined Spaces Course?
The course is delivered mainly through practical activities related to confined spaces entry. The practical element will then be followed by a classroom-based session.
Contact Us Today
To arrange a training course, if you have any further questions, or if you would like to speak to one of the 3B Training specialists, don't hesitate to get in touch or email us via [email protected]. If you are considering any further training, you can book a course here or find out more about our other courses.
Confined Space Awareness and Training
For more information on confined spaces and the training related to the course you can also take a look at our blog "Confined Space Awareness and Training".
Back to News
View Our Courses