Construction Manchester Career Prospects
Are you looking for new career prospects?
Could you break into the world of construction and build yourself your own career prospects from 3B?
If the answer is yes, we have the Training YOU need!
Why choose us?
3B is a professional and multi-accredited company. We offer a range of courses including but not limited to First Aid, Fire Warden, Asbestos Awareness, IOSH and a range of CITB courses such as SSSTS and SMSTS.
We have specialist training venues in Wigan, Liverpool, Manchester, Sheffield, Durham and Hull. The courses can be of your choice anywhere within Greater Manchester and beyond.
At 3B, we put our clients at the heart of everything we do. We pride ourselves on finding suitable courses at exceptional prices so you don't have to. The training team ensures customer satisfaction.  Therefore our staff are always on hand to help and advise you or your business on the best course to suit your career prospects.
For more on the courses we offer and venue information click here.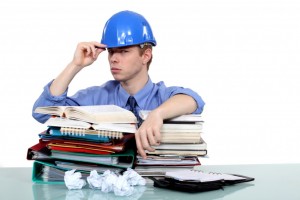 Jobs in the industry
Thousands of career prospects are generated within the Construction industry every year. With the world population going up at a phenomenal speed, new buildings are in demand. As such more work is being produced for employers and employees, therefore, boosting the economic climate.
Late 2013, Manchester City announced that work had commenced on the ground-breaking City Football Academy and furthermore would be undergoing construction with BAM Construction.
The team training facility and youth building are on an 80-acre site adjacent to the Etihad Stadium. Builders will complete the work in time for the 2014/15 Premier League season. The Academy will provide a centre for up to 400 young players as well as housing the First Team training base and the Club's operations functions.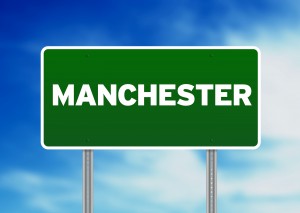 This project has created approximately 160- 200 jobs and as a result, offers skills training for local people in the North West.
Over the past four years, the Club has committed firmly to sourcing materials locally wherever possible.  The building of the Club's offices in 2009 involved 94% of supplies coming from the North West. This accumulated thousands of construction jobs for all companies large and small.
Recently in Manchester, the Metropolitan University has also been under construction. The double storey building now has a shop, cafe/bar facility, recreation studio, various flexible spaces to accommodate a range of student union activities, offices, club/meeting rooms, informal meeting space, counselling offices and informal social spaces. Consequently, the building now has an estimated value of £8.8 Million.
Work has been taking place and has since generated jobs for architects, quantity surveyors, plumbers, ground workers, site managers and labourers.
Work in Manchester and in surrounding areas is always ongoing. This means that jobs are always available in the Construction field.
Other upcoming projects include:
This project has recently been confirmed to be being built. After work is completed, this building will have an estimated value of £18.4 Million. This project will also generate 13 months of secure employment for businesses and contractors.
Bovis, one of the world's leading project management and construction companies and therefore has been appointed as Management Contractor. The first phase of Media City will cover almost 40 acres, with the full development covering up to 200 acres. This project has also conjured up many jobs for all construction workers. At Bromak Limited, our sister company that provides recruitment solutions within the construction industry. Our consultants work very closely with Bovis, allowing us to provide workers with any new or existing construction projects.
With Construction businesses and Building Contractors receiving CV's by the second, candidates need to stand out from the crowd. Large construction businesses are looking for qualified and well-educated persons. At 3B we provide individuals with the courses they need to successfully be this person and to drive their career.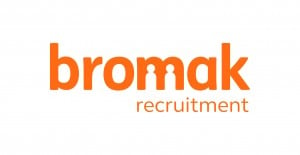 Once you have your certificate and qualification, we may be able to help you on the steps leading up to employment. As part of the Bromak group, 3B Training can, therefore, provide you with your qualification, then hand you over to our Bromak Recruitment team who will be delighted to support you in finding work for yourself or your employees.
Back to News
View Our Courses