Rise in Construction Projects – Rise in Job Vacancies?
Are you currently working on construction projects?
Do you find yourself looking at your managers, supervisors and directors and thinking to yourself – "That could be me"?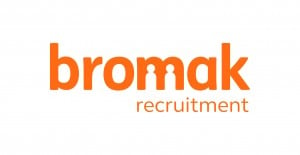 A recent rise in Construction projects in the UK, therefore, means a higher demand for qualified workers. As a sister company to Bromak Recruitment, we have seen this rise directly. There is currently a huge demand for Site Managers and Supervisors. A well-known UK employment firm has said that around 10,700 new jobs have been advertised. All these jobs are within the construction sector so far in 2014. However, the adverts are receiving fewer applicants than in previous years. There are now three times more vacancies being advertised in construction projects and property than four years ago. The average wage for a Site Manager in 2014 is £42,500.
All health and safety training courses for managers such as the NEBOSH General Certificate, IOSH Managing Safely, Site Management SMSTS and Site Supervisors SSSTS courses will have a tremendous impact on applications for construction projects vacancies, as many applicants do not currently have the required qualifications – therefore lose out on contracts. To be more appealing to contractors and employers, having these qualifications is crucial.
The NEBOSH General Certificate will grant managers and directors of companies to adhere to their responsibilities. All these responsibilities are featured in legislation such as the Health and Safety at Work Act. It is up to authority to introduce the right control measures and systems of working. they will do this to prevent people from becoming injured, ill or killed in the workplace.  Since the introduction of the Health and Safety at Work Act and changes in the attitude of society, there is now much more of a focus on prevention. Rather than it being on dealing with the outcome of an accident or incident.
Number of Vacancies in the construction industry over the past year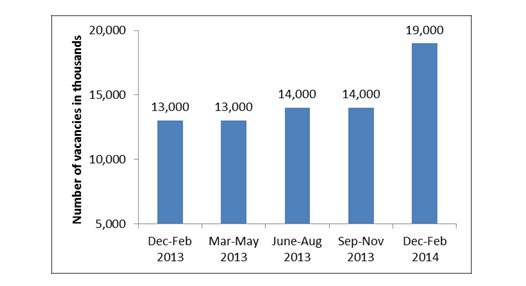 The SSSTS is an ideal base for obtaining a primary grasp of health and safety duties and responsibilities for junior management. After completion of this course, a natural progression would be the SMSTS course. Those who hold a managerial role should attend the five-day course.
The SMSTS  is a 5-day course and is created for Site Managers, Agents and persons who are in control. If you are responsible for planning and organising, this is the course for you.  The course covers all applicable legislation. It also covers other aspects which affect safe working in the construction industries. It makes prominent the importance of risk assessment in the workplace. As well as how to interact well with peers to sustain a health and safety culture among the workforce.
To inquire about a Health and Safety course click here.
For details on how to register with Bromak Recruitment visit www.bromak.com.
Back to News
View Our Courses