What Construction vacancies are available in Liverpool?
What Construction vacancies, are available in Liverpool?
Are you looking for a new career path?
Thousands of construction vacancies are generated within the construction industry every year. The world's population is increasing at a phenomenal speed. Because of this new buildings are in demand. As such, more work is being produced for employers, therefore, boosting the economic climate.
Recent Construction projects in Liverpool
Liverpool launches £1.5bn regeneration plans; there is a bright and exciting future ahead for Liverpool.
Liverpool has launched plans for regeneration schemes worth £1.5bn. As a result, this could create 12,000 construction vacancies.
New projects in development:
• The next phase of the regeneration of Kings Dock. This will bring an Olympic standard ice rink to the city along with an extreme sports complex as well as quality restaurants and family homes.
• Proposals for the transformation of Lime Street and parts of Mount Pleasant. This will deliver a new television and music venue, hotel, cinema. As well as family restaurants, shops and accommodation for mature students.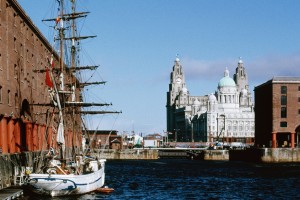 Liverpool-based housing association Plus Dane has awarded Bardsley Construction a £1.47m contract. They will design and build 14 affordable homes in Netherton.
Work is due to start on site in June and is due for completion in March 2015. Locals are welcoming the development because housing in this area is well needed. This latest contract for the provision of social housing follows Bardsley being appointed. They will provide 35 new homes in Croxteth, for Cobalt Housing. The new homes will be situated on Poulsom Drive. Plus Dane owns and manages more than 18,000 homes across Merseyside and Cheshire. As a result, they will employ over 800 people. Bardsley Construction Procurement Director Ged Rooney said.: "We're proud to be working with Plus Dane again to provide yet more affordable housing in Merseyside."
"This contract demonstrates our continuing growth and reputation amongst public sector organisations in the North West. It also emphasises the benefits of the value we place on strong partnerships with clients. Also including housing associations and local authorities."
Liverpool FC has unveiled its £150m stadium expansion plans to boost capacity at its Stadium.
Redevelopment of the Main Stand would add an extra 8,500 seats. The Anfield Road Stand will gain an extra 4,800 and bring the total capacity up to 58,800. If consent is granted, construction work on the proposed Main Stand could begin early next year. It could be complete in time for the 2016-17 season. This project has provided plenty of construction vacancies.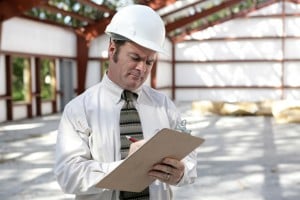 Could you be more attractive in the world of construction and build yourself a better future due to a newly gained qualification?  
With construction businesses and Building Contractors receiving CV's by the minute, therefore candidates need to stand out from the crowd. Large construction businesses are therefore looking for qualified and well-educated persons. Creating a LinkedIn profile and being visible to recruiters is key. Ensure you get references from your previous employers to pass on to possible employers.  There are many courses available to you such as:
If you are looking to move up and progress to Site Manager see:
SMSTS – Site Managers Safety Training Scheme
This course could help you gain to Managers position on site, it helps you to delegate your workload effectively and work more safely and efficiently on site. As well as teaching you how to undertake suitable risk assessments for a construction site, scaffolding, electricity, fire safety and much more.
If you have increased your duties and supervisory responsibilities see:
SSSTS – Site Supervisor's Safety Training Scheme
This course is recommended for persons already involved in or about to acquire supervisory responsibilities. The course introduces site supervisors to their legal responsibilities regarding health, safety, welfare and environmental issues. Once you have gained this qualification you should have a thorough understanding and knowledge of site safety.
There are also many other courses available to help you on your way to developing your skills and building your qualifications portfolio.
Management and Supervisors who are responsible for inspecting scaffolds and completing reports in accordance with the Work at Height Regulations 2005 should attend this course. Hence the objective of this course is to give the attendees such knowledge, so as to enable them to understand how to inspect basic scaffolding structures in accordance with the Work at Height Regulations.
HABC Level 3 Award in Health and Safety
This qualification is aimed at those currently working or preparing to start work within a company who require an Emergency First Aider in the workplace. The course covers incident management casualty head to toe survey, major illnesses, head and chest injuries. As well as  CPR, care of minor injuries, suspected spinal injuries burns and scalds and sudden poisoning. You will learn, the role of a first aider, how to assess and manage an incident while also learning how to manage a range of casualties.
Site Safety plus Accredited Courses
3B Training can provide these courses for you along with various others.
Facebook: www.facebook.com/3btraining
Twitter: @3btraining
Back to News
View Our Courses