Construction in Preston
Preston is a small city located in the North West, on the North Bank of the River Ribble. With a population of around 115,000. Preston is known as the Administrative Capital of Lancashire.
The M6 in the North West is the longest motorway in the United Kingdom. The M6 motorway runs from junction 19 of the M1 at the Catthorpe Interchange, then heads north, passing Stoke-on-Trent, Liverpool, Manchester, Preston, Lancaster, Carlisle and terminating at the Gretna junction all the way through the North West. The opening of the Preston bypass – both the first stretch of motorway in Britain and the first 8.3 miles of the M6 was conceived, promoted, built and initially operated by its engineer, James Drake. It was built by Tarmac Construction and opened by Prime Minister Harold Macmillan on 5 December 1958. This project, as a result, invented work opportunities for hundreds of thousands of people.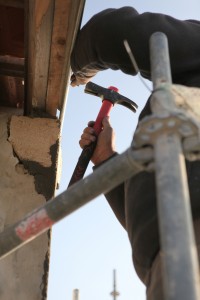 Preston hosts several global companies, including BAE Systems, the UK's principal military aircraft design development and manufacturing supplier, which has two facilities in the Preston area.
UCLAN (The University of Central Lancashire) the eighth largest university in the world is also based in Preston.
Preston is a fast growing city with new development and projects always on the rise.
Recently, Preston City Council granted developers Galliford Try planning consent for 34 new homes in Preston. Galliford Try was previously awarded the £9m contract to design and construct the new car park at Preston railway station as part of a £90 million Network Rail package. This ensured local contractors and construction developers had a definite workload for the foreseeable future.
Coming soon in the North West there will be a new office accommodation and hotel. It will have 150 en-suite bedrooms, conference facilities and basement parking. It will be located on Corporation Street, Ring Way, Preston. The estimated cost is said to be £35m. This will, therefore, produce new jobs within Preston and the surrounding areas thereby keeping the construction business flowing and jobs secured.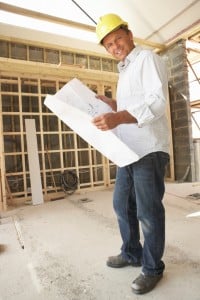 Construction plays a major part in today's society and economy. Furthermore, construction is at the very foundation of our daily lives. The offices we work in, the centres we shop in and the houses we live in. Each year, more new buildings are required for which contractors and tradesmen are needed. In order to be a preferred construction provider. Also ensuring your staff are up to date with current health and safety training is essential. We can provide you with the skills and training you require for a very reasonable price.
We pride ourselves on being a quality training company and receive excellent feedback from our delegates attending out courses.
As a service provider, we receive excellent feedback and our reviews speak for themselves.
In April 2014, Nathan B said about 3B Training Ltd:
"The style of learning has been enjoyable and very interesting. I found it easy to learn the subjects discussed."
In April 2014, Mark G said about 3B Training Ltd:.
"Good atmosphere and a very interactive course that was also very informative."
We receive a 5 out of 5-star rating on The Best of Bolton Website. We also are award winners, last year we won a local and loved award.
Our staff are always on hand to support and guide you to ensure you receive the correct training for your needs.
Back to News
View Our Courses