Training in the North East
Construction in the North East
The construction industry supplies a huge amount to the UK's economy. It provides work for more than two million people across the country. The North East of England contributes a great deal to this sector; with companies ranging from small one-man outfits to huge operations such as Persimmon, Bellway and Barratt who are heavily occupying the area.
"The Skills Shortage"
Due to the skills shortage in construction in the North East, big housing projects and infrastructure projects are being put at risk of cancellation and delays; this puts an emphasis on the need for training in this region. Reports show that North East construction professionals are in the need of extra labour with workloads on the rise. Due to the obvious need for skilled workers, wages in construction are increasing. This could appear to be an attractive reason for construction workers to get themselves further training in order to gain employment in a skilled job role.
How can 3B Training help?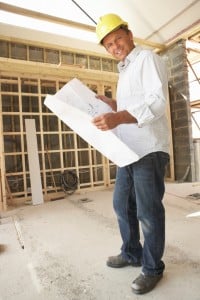 As a result of popular demand 3B Training now has an office based in Durham. The new venue is just 20 miles away from Newcastle city centre. The venue provides CITB Site Safety Plus courses for people in areas such as Newcastle, Sunderland, Durham, Middlesbrough and even North Yorkshire.
The SMSTS and SSSTS course will be available in our Durham centre for delegates who would like to progress to site supervision or management level. The Health and Safety Awareness course will also be available to help labourers gain their CSCS Labourers cards
A qualification that is always highly recognised is the First Aid at Work course; which is available to cater for those from a range of industries who want to become the appointed First Aid person in their workplace.
If you would like to book onto a course at our Durham venue click here.
Alternatively, you would like to contact our Durham centre with any course enquiries click here.
Spotlight on 3B Training Durham
Find out all you need to know about our resident North East venue here.
Back to News
View Our Courses