ELCAS – Enhanced Learning Credits
We Are Now ELCAS Approved!
Take a look below to find out more about what ELCAS is and how you can use it towards our higher level learning courses.
What is ELCAS?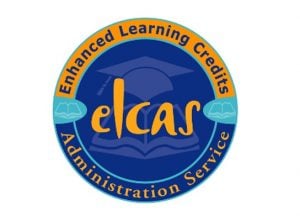 Enhanced Learning Credits help to provide lifelong learning for ex-members of the armed forces or for those looking to leave. Any serving personnel or service leaver who has served a minimum of six years (or four years prior to 1st April 2017) can join the Enhanced Learning Credit Scheme. You can use your ELC funding towards higher level learning courses. For example, courses which result in a nationally recognised qualification at Level 3 or above on the National Qualifications Framework (NQF).
Using your Enhanced Learning Credits
It's important to remember that you can only use your Enhanced Learning Credits with an approved Training Provider. Enhanced Learning Credits will cover 80% of the fees required for the eligible course you choose, up to the maximum of £2,000. This means you will only need to pay the remaining 20% of the course cost. Planning out how to use your credits in the most efficient way is important. For example, you may want to use your Military skills within your new job role. However, you may want to take this opportunity to have a fresh start by having a complete change in job role. If you want to discuss different training options we'd be happy to help you.
How does it work?
You then choose the course you want to attend with an ELCAS approved training provider
Submit an ELC Claim Form to the MOD
If your claim is approved you'll be sent a Claim Authorisation Note, which you send to the training provider
The training provider will process your booking
You pay your 20% contribution to the training provider
The training provider invoices MOD for the remaining 80%
You attend the course and gain your qualification
Why use 3B Training?
3B Training is proud to be an ELCAS approved training provider (Centre No: 8362)
You are able to use your ELC towards any of our Construction NVQs or Health & Safety NVQs providing that they are Level 3 or over. You can also use your ELC towards our NEBOSH General and NEBOSH Construction courses too.
If you'd like to discuss your options or enquire about using Enhanced Learning Credits please contact us.