World Mental Health Day 2018
What can we do to help those with Mental Health problems? 
When it comes to mental health, there are small things you can do to make a big difference.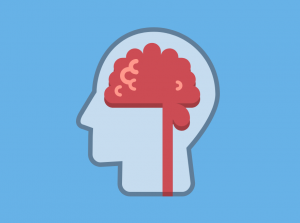 It is thought that 1 in  6 people in the UK will be affected at some point by a mental health problem.
If you know someone who is struggling with their mental wellbeing, it can be sometimes difficult to know what to do or how to help, therefore some people worry about saying or doing the wrong thing. However, it is important not to wait – giving them the support they need is crucial.
Some things to look out for in yourself and others
Being more anxious or irritable than normal
Disrupted sleep – sleeping too little or too much
Isolation – not socialising or going out and doing things they use to enjoy
Confused thinking or lack of concentration
Feeling extremely sad or low
Change in eating habits – either lack of appetite or increased hunger
Simple ways to help make a difference
Talk about it – talk to others about your mental wellbeing or let them talk to you about how they're feeling
Experiment ways that help you to deal with pressure or stress during the working day
Keep an eye out for others – if someone seems to be behaving differently, talk to them and ask them how they are
Be a supportive friend – support and listen to those close to you
Learn the signs and symptoms of mental health illnesses
Mental illness is just as important as physical illness. Therefore, being supportive of someone's mental wellbeing is essential to a person's recovery.
Spotting Signs of Mental Health Issues
Take a look at some helpful tips which will help you to spot the signs of anxiety here.
Mental Health First Aid Course
This course is created to raise awareness of mental health around the workplace. It will provide you will the skills to support those struggling with their mental wellbeing. Find out more about the Mental Health First Aid course here.
To find out more on Mental Health First Aid, visit MHFA England here.
Back to News
View Our Courses