What Food Safety eLearning Courses are Available?
Food Safety eLearning courses are an ideal alternative for those who do not have the time to attend a classroom-based course.
Take a look at the Food Safety eLearning courses available through 3B Training's eLearning platform.
It can be difficult for those who have a busy working schedule to fit ion the time to attend a classroom course. Food Safety is available as an eLearning course for those who would prefer to complete the training in their own time or at their place of work.
Food Safety Level 1 eLearning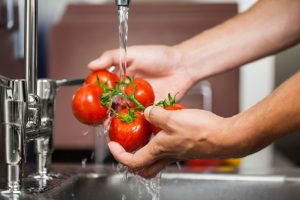 The Food Safety eLearning Level 1 course is an ideal introduction to food safety. The course is suitable for those in manufacturing, care, education, retail and catering as part of their induction training.  Literally, if you are likely to come into contact with food in your job role you should complete this course. The course will cover the basics of food hygiene and safety such as; food handling, cleaning and disinfection and contamination control.
Food Safety Level 2 eLearning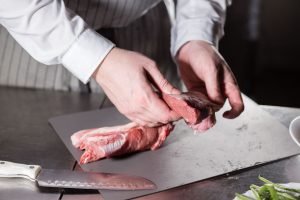 The Food Safety eLearning Level 2 is a more detailed version of the Level 1 course. This course is tailored towards those who have a higher risk in their working environment; therefore, they would have to put measures in place to stop things going wrong. Additionally, to the content covered in the Level 1 course, the Level 2 course will cover food premises and equipment and HACCP from delivery to service.
Food Safety Level 3 eLearning
The Food Safety eLearning Level 3 course is tailored for those in more of a supervisory role in a food-related role. This course is split up into the three key topics relating to food safety and hygiene:
Food Safety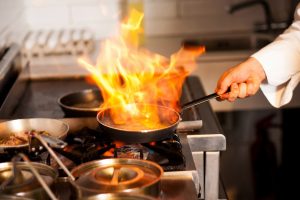 This topic goes over keeping food in good condition and avoiding spreading infection. The course will cover in detail the likes of cleaning, control measures, multiplication and food spoilage.
Management
This topic will look at your responsibilities as a manager or supervisor. It will cover how to train your staff, how to delegate tasks and how to work according to the legal requirements.
HACCP
This topic will look at Hazard Analysis and Critical Control Points, how to implement them, how to conduct a hazard analysis and verification and documentation.
How do I book a course?
There are two ways of booking an eLearning course. You can either book the course over the phone with one of our training advisors or via the 3B Training website. Once you have completed the booking process you will be sent a Highfield login to your email address. Once you have logged into your course and begin the training; you will have up to a year to complete it. On completion of your training, you will then be sent a downloadable copy of your certificate.
Courses for the Catering Industry
Take a look at the courses that we offer that will help you advance in the food and catering industries here.
Back to News
View Our Courses