Why Is Dealing With Manual Handling Important?
Manual handling causes a third of all workplace injuries.
These include work-related MSD's. MSD's include pain and injuries in the arms, legs and joints. Repetitive strain injuries of various sorts can also cause it.
The term manual handling covers a wide variety of activities. Including lifting, lowering,  pushing, pulling and carrying. If any of these tasks are not carried out appropriately there is a risk of injury.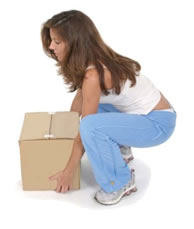 A manufacturing company kept bulk chemicals stored in heavy tubs. The tubs were at floor or shoulder height. This meant that the operators were continually reaching down or up. Both of which increase the risk of injury.
The solution
You need to address the risk. The company drew up guidelines on the storage of heavy loads. They did this to ensure they are now stored at waist height. This makes lifting and handling easier.
Why is dealing with manual handling important?
Manual handling injuries can have serious implications for the employer. It can also affect the person who has been injured. They can occur almost anywhere in the workplace. Heavy manual labour, awkward postures can increase the risk. As well as repetitive movements of arms, legs and back. Even aggravating a previous/existing injury.
What do I have to do?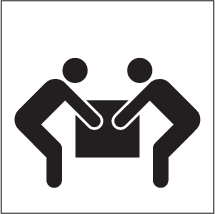 You need to prevent manual handling injuries in the workplace. You should avoid such tasks as far as possible.  Sometimes it is not possible to avoid handling a load. Then employers must look at the risks of that task. They need to put sensible health and safety measures in place.  This will help prevent and avoid injury.
For any lifting activity
Always take into account:
individual capability.
the nature of the load.
environmental conditions.
training.
work organisation.
If you need to lift something manually
Reduce the amount of twisting. As well as bending and reaching.
Avoid lifting from floor level or above shoulder height, especially heavy loads.
Adjust storage areas to minimise the need to carry out such movements.
Consider how you can minimise carrying distances.
Assess the weight to be carried and whether the worker can move the load safely or needs any help. Maybe the load can be broken down into smaller, lighter components.
If you need to use lifting equipment
Consider whether you can use a lifting aid, such as a forklift truck, electric or hand-powered hoist, or a conveyor.
Think about storage as part of the delivery process. Maybe heavy items could be delivered directly, or closer, to the storage area.
Reduce carrying distances where possible.
To book onto Manual Handling course click here.
Back to News
View Our Courses