HSE begins fee for intervention
The Health and Safety Executive's (HSE) new cost recovery scheme, Fee For Intervention (FFI), will come into force on Monday, 1 October 2012.
Under The Health and Safety (Fees) Regulations 2012, those who break health and safety laws are liable for recovery of HSE's related costs. The costs included; inspection, investigation and taking enforcement action.
Many businesses comply with their legal obligations. As a result, they will continue to pay nothing.
Detailed guidance for businesses and organisations is available on HSE's website. Developed in consultation with representatives from the industry.
Geoffrey Podger, HSE's Chief Executive, said:.
"The most basic safety mistakes in the workplace can devastate lives. This can result in real costs to industry.
It is right that those who fail to meet their legal obligations should pay HSE's costs. Rather than the public purse having to do so.".
Fee for Intervention provides a further incentive for businesses to manage health and safety effectively. The will also be provided with the incentive to operate within the law. It should also help level the playing field between those who comply and those who don't.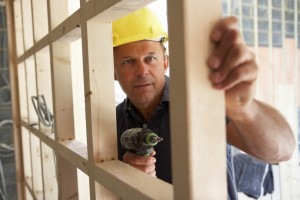 Employers can find practical advice, tools and case studies. They provide advice on controlling common risks and ensuring compliance with health and safety law. All of this is available on HSE's website.
Contact Our Head Office
At our Wigan Head Office, we presently have a group of 15 committed staff members. Our Head Office is located in Hindley Green, Wigan just by motorway. Wigan is our primary training centre. It contains three classrooms and an allocated break-out area for our delegates.
We provide the majority of our courses at this centre. Courses such as; SMSTS, First Aid, Health and Safety Awareness. SSSTS, NEBOSH, IOSH. Fire Warden, Asbestos Awareness, Working at Heights, Abrasive Wheels, Manual Handling and many others.
Our training rooms are fitted with air conditioning, projectors and speakers. We supply complimentary parking. Refreshments are also available free of charge for delegates. Rooms are vacant to rent from as low as £60 (+VAT) per day.  They are perfect for conferences, meetings and exhibitions.
Amidst the chaos of the office, we have the accounts, sales, admin, and marketing teams. Click here to find out more about the team.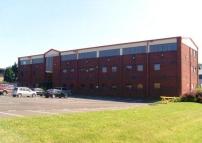 3B Training Liverpool
Due to further development, we've relocated our Liverpool centre to a bigger office. The new venue is just a couple miles from the old one. The new centre is well located and is easily accessible via public transport. Parking at the venue is easy due us having plenty of spaces.
Liam Jones, our Businesses Development Manager, works in our Liverpool office. He can advise you on all your training needs. We run many courses at this venue. Courses such as; First Aid and Health and Safety Awareness. As well as Manual Handling, SSSTS and SMSTS and much more.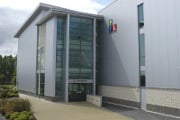 3B Training Manchester
Because of our popularity in the Manchester area, 3B Training relocated from our Stockport centre. So we now resign from a larger venue in Denton, Manchester. The venue is located at Denton Golf Club. The club is broadly recognised as one of the better golf courses in Manchester. It's located contiguous the to A57 at its junction. These terrific transport links along with our facilities make it a favoured venue for delegates.
Back to News
View Our Courses