Beneficial courses for the Manufacturing & Industrial Industries
3B Training now provides courses for the Manufacturing & Industrial Industries. If you are looking for work in this sector there are qualifications you will need to put yourself ahead of the pack.
Take a look below at the possible training courses you can attend to make you more employable in the Manufacturing and Industrial sectors.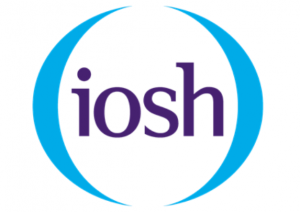 The IOSH Working Safely course aims to highlight the importance of health and safety. The course will supply you with the essential skills needed when working in a busy working environment. It also covers the significance of recognising hazards and risks; which is common in a high-risk environment, and how to prevent them.  The course also includes developing safety performance; this will benefit towards you improving your communication skills and your ability to follow procedures.
In a lot of industrial and manufacturing roles, you may have to or manage someone who works with chemical substances. Therefore you will need to enhance your knowledge of COSHH (Control of Substances Harmful to Health). The course will give you the necessary information to manage, recognize and measure exposure to potentially harmful substances.
If you are looking to work in any kind of pharmaceutical company or will be in contact with sharp objects or needles it is advised to attend a Sharps course. The course will teach you how to handle and dispose correctly of sharp objects.
If you are looking for a role as a Production Operative or Warehouse Operative you are going to have to lift and move heavy objects. That is why it is important to have the relevant training in how to manoeuvre objects safely. This short course will help you improve and develop your manual handling techniques and teach you how to assess a load before moving it. This qualification is not just an extra qualification for your CV it will also prevent future occupational injuries.
If you are potentially going to be working in an environment in which you may inhale any floating contaminants such as dust particles or harmful substances you will need to be Face Fit tested. Many manufacturing and industrial roles involve using heavy machinery or CAD/CAM technology which will send projectiles into the air; therefore you need to make sure you have a respirator that is tight fitting specifically to your face.
For more information on any other courses that we provide click here to view our full course offering.
Why is the IOSH Working Safely training course so beneficial?
Take a look at how the Working Safely course can benefit you and your workplace here.
Back to News
View Our Courses