Office Health and Safety Tips
Office Health and Safety
Employers encounter the same health and safety issues in the office all the time. Here is some information on how to prevent accidents in the workplace and what you should be looking out for.
It is important that your office is a safe place to work. To ensure this there are a lot of factors that need to be considered in order to lower the risk of an accident.
Manual Handling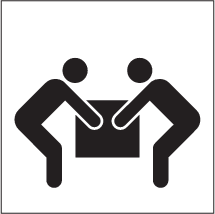 If your workforce is continuously lifting heavy loads in the office; it is wise to consider putting them on a manual handling course. Lifting incorrectly can lead to injury not just in the short term but in the long term. In 2013/14 an estimated 909,000 working days were lost due to handling injuries. These days accidents could be massively reduced if everyone has the correct training.
To find out more about how manual handling can benefit you click here.
Slips and Trips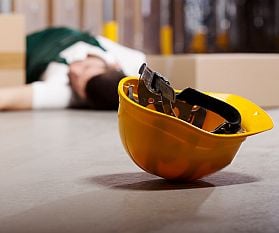 A large culprit for causing workplace injuries are slips and trip. Most of these types of accidents are caused by wet floors and substandard housekeeping. Slips and trips are the most common cause of workplace injury, by conducting basic risk assessments they can be limited drastically.
How can I prevent them?
Put regular cleaning procedures in place as well as a plan for responsive cleaning.
Keep an eye out for trip hazards and make them clearly noticeable because people could trip over them.
Make sure employees wear suitable footwear for the workplace.
Make sure flooring is suitable if the area is prone to getting wet so it doesn't get slippery.
IOSH Courses
If you are looking for a course to raise awareness of health and safety, the preferred option for those working in an office environment is an IOSH course.  The Institution of Occupational Health & Safety (IOSH) is the world's largest professional health and safety membership scheme. IOSH aim to regulate the profession of health & safety providers by setting standards, connecting members to resources and providing support, guidance and training. There is a range of IOSH courses each tailored for a different role in a company.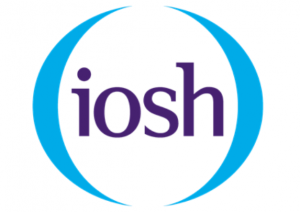 IOSH Working Safely: The IOSH Working Safely course, aims to inform the delegate of why health & safety is important. They aim to show how everyone can contribute to a safer workplace every day.
IOSH Managing Safely: IOSH Managing Safely is designed for supervisors, managers and heads of department. The course aims to provide the knowledge and tools they need to effectively manage their teams' health and safety.
IOSH Leading Safely: IOSH Leading Safely is intended for executive managers and directors. The course aims to raise awareness of health and safety legislation.
These courses will teach the delegate how to be proactive and deal with possible hazards before a problem occurs.
Fire Safety
It is also important to have an appointed person who deals with Fire Safety in the office. To avoid situations in which there is no appointed person on site make sure more than one employee is fire warden trained.
To find out more about how fire warden training can benefit you click here.
therefore Even if you are not an appointed person it always helps to be aware of the potential danger which could lead to a fire. When you are walking around the office keep an eye out for the below to avoid an emergency:
Make sure power cords and wires are maintained. Frayed or damaged wires are very unsafe. It is also important to avoid overloading extension cords, stick to one or two devices at a time to avoid them overheating.
Keep office heaters out of the path of people walking so they don't tip over, also keep them away from flammable objects.
Make sure sprinklers are not obstructed, therefore no object should be placed within 18 inches of a sprinkler as it will block the range of coverage.
Never block a fire escape route. Paths should be free of office clutter and never be held open.
3B Training is not just a training provider we also provide a consultancy service and are willing to point you in the right direction regarding occupational health and safety.
5 Most Common Office Injuries and How to Avoid Them?
For more information on office health & safety; take a look at our blog here.
Back to News
View Our Courses