Roofer fined for resting ladder on roof of van – 3B Training
Roofer fined for resting the ladder on the roof of a van
29th May 2014
A roofer who balanced his ladder on the roof of his Laser Roofing van in Southampton, next to a busy road has been fined in the region of £4000. He failed to comply with health and safety regulations and will now pay the price. The 25-year-old placed the fully extended ladder on the roof of his personal company van. He was working on a job with a co-worker when he climbed the ladder with his workmate at the bottom, standing on the roof of the van. A passer-by photographed the scene and the roofer has been prosecuted by the Health & Safety Executive. HSE inspector said, "The photographic evidence speaks for itself in terms of the risks created."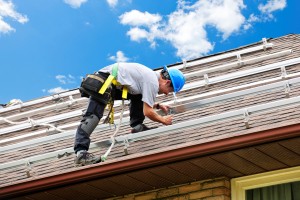 The two workmates failed to comply with health and safety regulations when carrying out services on behalf of a maintenance company. They admitted breaching health and safety laws. Southampton's magistrate has issued the roofer with a fine.
Occurrences like this are taking place regularly. Avoiding incidents like this is easy. With the correct training and compliance with legal regulations, incidents like this will be rare. This means your company keeps its respected reputation along with less risk of fines and court orders and an all-around safe working environment.
Check out our Health and Safety, Working at Heights, SMSTS, SSSTS, IOSH, NEBOSH and various other courses.
We are a health and safety training provider with several different accreditations. 3B aim to deliver excellent customer service and work hard to provide top-level worthwhile training courses. We can even specifically design a course to meet the customer's needs.
We have venues nationwide in the likes of Wigan, Liverpool, Derby, Manchester, Hull, Sheffield, Durham, Leeds and Watford.
Back to News
View Our Courses