Manual Handling at Work
Manual Handling Operations Regulations ( MHOR ) 1992
Manual Handling includes the transporting or supporting a load. Furthermore, this includes the lifting, putting down, pushing, pulling, carrying or moving loads by hand or bodily force.
Why do I need training?
HSE reports that incorrect handling is one of the most common causes of injury at work. Consequently, it often leads to musculoskeletal disorders, which accounts for a third of all workplace injuries.
Every workplace or organisation has potentially harmful risks because you have to lift, pull or push an object.
Regulations require all employers to:.
Eliminate the need to lift or lower manually.

Assess the risk of injury from any hazardous handling that can't be avoided and therefore follow the necessary procedure.
Reduce the risk of injury from hazardous manual handling where possible.
Determine if heavy loads can be moved mechanically.
Wear appropriate clothing and safe footwear.

Ensure the load does not block vision.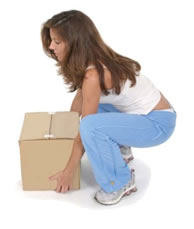 What units are covered within the course?
The course covers:.
The anatomy of the spine.
Causes of back pain.
Returning to work after an injury.
Moving and handling assessments.
Principles of safer moving and handling.
Unsafe systems at work.
Equipment demonstrations.
Manual handling and risk assessment.
Training your staff is a great way to reduce health and safety risks within your organisation. Therefore we provide the course and other short courses in a range of venues. The course is available in Manchester, Wigan, Liverpool, Leeds, Durham, Sheffield and Watford.
To discuss 3B Training delivering a manual handling course for your company click here.
Other Short Courses Available
Take a look at the short courses available the more you book the more you save:
Back to News
View Our Courses