Confined Space Awareness and Training
A workplace is considered as a "confined space" when it isn't necessarily designed for people to enter easily. Nor for them to manoeuvre about with ease once inside.
In most cases, a confined space is just large enough for people to enter and work inside. But the entrance and exit is severely limited and therefore space inside is not made for spending long lengths of time in.
Examples of confined spaces include:
Tanks
Storage Bins
Vaults
Manholes
Tunnels
Pipelines
Working in a confined space can be very dangerous as it often entails working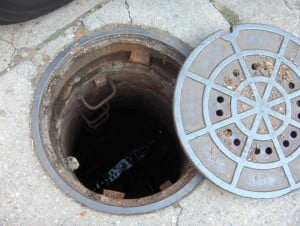 while around hazardous substances. Additionally working with a lack of oxygen which can be fatal if you are not properly trained.
An employer must be aware of the legislation around confined spaces in order to ensure the safety of their employees. The Confined Spaces Regulations 1997 contains details on how an employer must avoid sending a worker into a confined space unless it is absolutely essential.
The likelihood of this occurring can be reduced by utilising ways of working from the outside; but if this is not possible then a suitable plan must be put in place of how to work safely in the confined space, as well as considering emergency arrangements.
Confined Space Training
3B Training offers the City & Guilds National Occupational Standards for the confin
ed spaces course. The course covers how to deal with confined spaces in a low, medium and high-risk environment over a range of job roles and industries.
The Confined Spaces course is available in the North West and is also available as a one-day awareness course. From the course, you would receive an in-house certificate from 3B Training themselves.
Visit our page on confined spaces to book online onto one of the Confined Spaces training courses available from 3B Training Ltd.
What in-house courses does 3B Training deliver?
Take a look at the range of training courses that are available with 3B training that can be arranged on a bespoke or in-house basis here.
Back to News
View Our Courses