The Benefits of an IOSH Course
3B Training provides three different types of IOSH courses.
There is an IOSH course made for delegates from all sectors from any level of a business. They are each tailored to any person from any role in an organisation.
Here are the different types of IOSH course available and how they will benefit you in your occupation.
IOSH Managing Safely
An IOSH course can be delivered worldwide by IOSH accredited training providers. The courses are essential in assuring that companies work to the appropriate level of health and safety.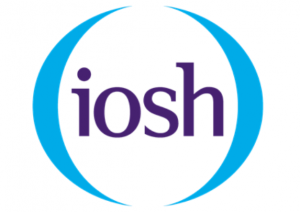 The IOSH Managing Safely training course offers the relevant qualification for supervisors, managers and team leaders. IOSH Managing Safely is a more advanced course than the others. It is taught over 4 days and can be easily adapted to the group. The course can be attended on a block or day release basis. The course is seen to be very engaging as it is delivered in an interactive way through a variety of ways. It is a quintessential way for businesses implementing effective health and safety procedures.
Having an IOSH certificate is also a great way to enhance your reputation with your clients and customers. The course is widely recognised; it will provide solid proof that your managers and supervisors are competent in health and safety.
IOSH Working Safely
IOSH Working Safely is the basic level of IOSH training in which all employees can attend. Therefore the course is only one day long which reduces the time of the delegates being released from the workplace. If you have no idea about health and safety it doesn't matter; the working safely course is a basic entry level introduction for staff at any level. Having your staff IOSH qualified will increase the productivity of your workplace. Fewer working hours will be lost due to accidents and sickness by having increased health and safety measures.
IOSH Leading Safely
The IOSH Leading Safely training course is specifically intended for delegates who are responsible for strategic decisions in their business. Much like the other IOSH courses, the course will assist in creating a safer working environment. Having someone at the top of a company who is health and safety conscious and therefore will help to create a happier and confident team which will be beneficial to the business in the long run.
Having an IOSH qualified director who can implement health and safety procedures in all operations can be highly beneficial. As a result, accident, absences and legal cost can all be reduced from having these procedures in place. It will also improve the business continuity if the processes are being put in place by someone who has a lot of control. Having all of these new-found skills will help you become a much more effective leader and therefore will give the company the facilities that it needs to succeed.
The IOSH Managing Safely and IOSH Leading Safely courses are delivered as open courses in Wigan, Liverpool and Sheffield and can be booked online on the 3B Training website. In contrast to the other courses the IOSH Working Safely course is available in all of our venues nationwide and can also be delivered in-house for 5 delegates or more.
To book online onto a Managing or Leading Safely course visit our book a course page here.
To inquire further about the IOSH Working Safely training course, visit the relevant course page on our website here.
The Benefits of NEBOSH courses
If you would like to find out more about the benefits of a NEBOSH course click here.
Back to News
View Our Courses