IOSH Courses: Which course should I attend?
IOSH courses cover everything you need to know related to health and safety.
You need to pick which IOSH course you attend wisely, depending on the level you work at and the extent of training you require.
Each course has its own individual pre-requisites and target audience. Take a look below at what the IOSH courses consist of and which one is right for you.
Due to IOSH's reputation; an IOSH qualification is one of the most highly acknowledged qualifications in health and safety. IOSH is known for its incomparable quality of its course structure and accredited tutors due to the experience and size of the organisation.
Am I suitable for an IOSH course?
IOSH courses can be aimed at either an individual or as a group or organisation. IOSH training can be relevant to everyone in any industry, why would you not need to reduce hazards in your occupation? The qualification will make sure you are fully qualified to deal with common health and safety situations. IOSH offer a broad range of training courses so that anyone from any level can have a course applicable to them.
What courses are available?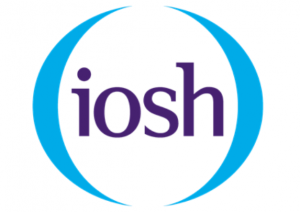 3B Training delivers 3 different types of qualification. Delegates can attend an IOSH course no matter what level of a company they are from. Each the training course caters to a different level in a standard company. Therefore you can attend either the IOSH Managing Safely, IOSH Leading Safely and IOSH Working Safely.
IOSH Working Safely is aimed at those at all levels; it is the most basic of the courses and therefore only gives an overview of general health and safety.
Another course is the IOSH Managing Safely. It is tailored to those with a managerial role. The course will ensure your managers are capable to manage the health and safety needs of your team which is a legal requirement in any organisation.
Finally the IOSH Leading Safely course. It is aimed at senior managers, company directors or those who are involved in company operations. The course will teach them how to regulate and apply efficient health and safety management. So anyone who holds a role in the strategic side of an organisation is recommended to attend.
To find out more about course prices, locations and availability take a look at our book a course page.
The Benefits of an IOSH Course
For more information on what you can gain from an IOSH course; read more here.
Back to News
View Our Courses