Career Paths in Construction
Are you looking for a career in the construction industry?
Or are you currently working in the construction industry and unsure what opportunities are available to further your development? Here is some advice on which direction you can take to climb the career ladder.
There are many ways of getting into a career in the construction industry. Starting as a construction labourer to gain experience or taking the apprenticeship route or gaining a college or university qualification are two possible ways to go.
When people think of professions in the construction industry, it's usually the more common trades jobs. Jobs such as bricklaying, that spring to mind. In actual fact, there is a multitude of offsite paths that prospective construction workers can take. Paths such as going into administration, customer service or commercial positions are possible alternative options.
There are also roles in health and safety, training, management and supervision that are commonly overlooked. Here are some possible career paths that you can take with advice on what you need to do to pursue these roles.
Project Management
Project Managers are in charge of managing a project's performance. They will monitor aspects such as health and safety, costs, quality and time-management. In order to get into this job role, it is advised that you start in an entry-level position. In this position, you will provide technical assistance and work towards a higher role.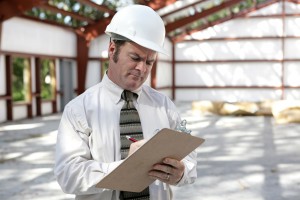 You will need to gain experience in planning, construction and operations management as well as health and safety. The majority of project managers will have an educational background. They are likely to have a degree and will have excellent people skills. A recommended course for this role would be the IOSH Managing Safely Course in order to your knowledge of Health and Safety.
Estimating
Estimators use detailed analysis and research on costs to provide cost estimates for construction projects. It is required that you gain knowledge of the different types and costs of building materials. As well as blueprints and building methods as well as subcontractor knowledge.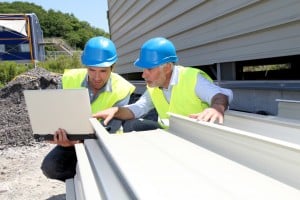 The role requires you to have an understanding of expenses, building design and contract formats. You will also pick up basic skills in engineering and construction. You will move your way up the career ladder from Junior Estimator to Chief Estimator. Whether working in an office or in a site based role it is important that you are aware of the hazards that may occur. It is advisable to attend the IOSH Working Safely in this type of role.
Health, Safety and Environment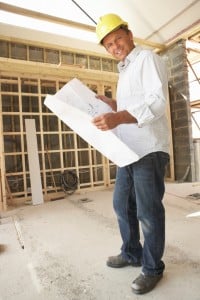 This department manages the health and safety activities on site. Individuals who look to take this career path are likely to already have a background in the industry; specifically within site inspections. If you have strong verbal and written communication skills and have a good working knowledge of HSE regulations this is a good career path for you. For more information on HSE regulations, it is advised that you attend a Health and Safety course such as the CDM Awareness course.
Human Resources
HR professionals work on providing support to employees and help to ensure the smooth running of the business. If you are good at multi-tasking, administration skills and organisation then HR could be the job for you.
There are plenty of entry-level roles available for this field.  In these roles, you will pick up the required skills whilst learning on the job. In an office based role, it is important to have an appointed Fire Warden in the office; you can get this qualification by simply attending a half day course.
Administration
Administration in the construction industry is conducted on-site in a field office or from a head office. An administrator role is normally attained through entry-level openings or through apprenticeships.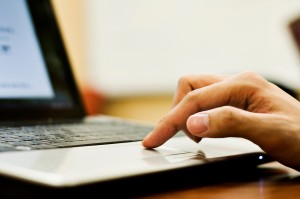 If you are looking for this type of role in the construction you will pick up any needed knowledge of how construction and manufacturing work just by doing the job. You will need basic IT skills and a good phone manner in order to succeed. For office-based roles, it always helps to learn First Aid at Work as it is a legal requirement to have at least one first aider in a workplace at one time.
Other Options
If you are looking for more of a site based career there are a host of different options you could look at taking; for example becoming a Labourer, Telehandler or a Joiner.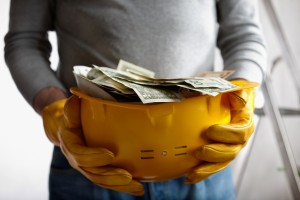 Most trade based careers require an apprenticeship. However, labourers simply require some on-site experience. It is now vital that everyone working on a construction site in the UK has a CSCS Card or equivalent. In order to obtain this card, you will first need to complete an NVQ or attend the CITB Health and Safety Awareness course. You will also need to complete the Health and Safety Environment Operatives test. Some employers also require other qualifications such as Asbestos Awareness, Working at Heights & Manual Handling.
For more information on any of the training mentioned please call or email us from our contact us page
Alternatively, if you're looking for a career in construction please visit Bromak Recruitment's website
Back to News
View Our Courses