How to create the perfect CV
How to create the perfect CV
When it comes to writing your CV there are many factors that contribute to how it appears. It needs to be appealing. It needs to be eye-catching. The average recruiter spends only 20-30 seconds glancing at your CV. A CV in the year 2014 is a product for sale. That product is you and this is your one opportunity to sell yourself and get yourself an interview in the bag.
First of all your CV should have your contact details at the top. Your full name, current address, date of birth if you wish to supply it if you have a driving license and use of your own vehicle, your email address and contact numbers.
You should begin writing a short section about yourself. What do you like doing in your spare time? Are you hardworking and reliable? Are you bubbly and upbeat or are you laid back and easy-going? Let your future prospective employer know what kind of a person you are and why you would be an asset to their company. It also helps if you try to personalise your CV to suit the vacancy. What keywords are listed in the job description?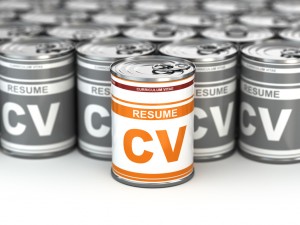 For example: Seeking hardworking, reliable and experienced telesales persons with a can-do attitude.
You would describe yourself as something like this in your About Me section: As a hardworking, reliable Telesales Advisor, my high-quality customer service levels can help your business to achieve its goals. Potential clients will be impressed with my skills and telephone manner, therefore resulting in an increase in turnover and sales made.
Or
If you're seeking a hardworking reliable worker with exceptional telesales, then look no further. I have a can-do attitude and I am willing to take on any new challenge that is put my way. l always ensure sales targets are met. I have ample experience in telesales and possess an excellent telephone manner…
Employers can receive CVs by the thousand! Reading CV's is very time-consuming. This is why it is key that you use the specific keywords that employers are looking for in the first section of your CV. The person viewing your CV can scan through it and see that you have all the required skills that they need in the first section. Keywords that employers are looking for are the following: Reliable, Flexible, Team player, Hardworking, Enthusiastic, Focused, Sociable and Trustworthy.
Be sure to mention why these skills are important and how the employer will benefit from these skills. It's great to have a lot of skills but it is more important to express how you can use those skills to progress the potential employer's business growth. Show them how you will be a positive addition to their workforce.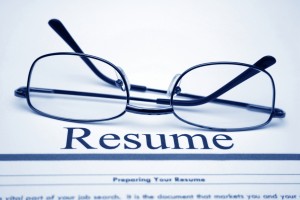 Once you have completed your section about yourself, you should move on to list your employment history in date order. Put your most recent first. Describe in around 50-100 words what your duties included during your time employed and what dates you worked there. Mention any progression you made during your time employed. If you won employee of the month or received a bonus. You should then list your education, most recent first and the dates. This will include NVQs, O Levels, GCSEs, Degrees and A Levels, Training and certificates.
For the last section, it is good to mention any charity events and fundraisers you have taken part in. If you have any particular hobbies and interest add them to this section. You may have something that you feel particularly proud of, you should list this here. For instance: In my spare time I enjoy socialising with my friends, I like to go out to eat and I also enjoy shopping. As I am a keen learner, I like to read factual book's, this helps me to keep my brain functioning and I am constantly learning about new topics. I like to raise money for charity as I think it's a wonderful thing to contribute to. Last year I took part in a sponsored run and raised £100 for (Charity name).
The last but extremely important part of your CV is your reference page. You should print out a separate sheet with references on. It is good to have 3-6 references, no less. The referees should be up to date and their contacts numbers should be correct. A prospective employer has the right to call all of your listed referees but is likely to only call 1-2. See below:
Reference 1: Julie Smith Managing Director at … (Company name) 01111 222333 Email: [email protected]
A small quote from the employer is an excellent thing to add if you have one.
"Name was an asset to our company and we were sad to see him/her leave. He/she was hardworking and punctual and had an infectious positive attitude in the workplace."
Once you have completed writing your CV print it out and read it yourself. Imagine you were an employer looking to hire a new member of staff. Is the CV attractive?  Also is the spelling and grammar correct? Would you want to read the whole CV? Hopefully, your answer will be yes and you have now created the perfect CV. Actively seek work every day and don't be scared to call employers as well as email them. Be confident and good luck.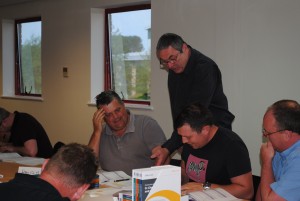 It's essential to keep up to date with qualifications and training. This can substantially help you when looking for employment. If you do have a break in employment, it is good to keep yourself occupied by attending training courses or requalification courses. Employers like active to see that you have kept busy and put your time to good use. The more qualifications the better. There are always suitable courses available.
Check out our CV Template here
Back to News
View Our Courses