Off-Site Job Roles in The Construction Industry
Many different parts of the construction industry offer various career opportunities throughout them.
Opportunities are available with Vehicles and Plant Machinery, House Building, Infrastructure and other On-Site roles.
Take a look below at a range of construction job roles that are available away from the construction site and the possible salary you could earn from them.
Construction isn't all about working on site day to day. Some people work in the likes of workshops or factories to conduct their work. Off-site workers tend to be the creators of certain components in the construction process; such as making pre-fabricated buildings, doors, windows or window frames. Such job roles involve a good level of precision and attention to detail.
Joiner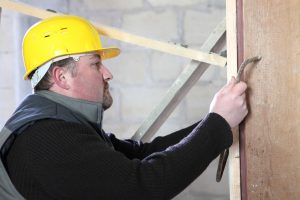 A joiner is used in construction to create all forms of interior elements of a building out of wood. Elements such as kitchens, door, windows and stairs. Working as a joiner can be a varied occupation, you will be required to make a whole range of components. Most joiners will work from a workshop but may be required to conduct their work on site in order to fit it there and then.
There are several roles that fall under the Joiner category:
Wood Machinist
CNC or CAD/CAM Operator
Joinery Foreman
Joinery Estimator
Each role will offer a different salary due to a number of qualifications an experience you will need for each one.
Novice joiners usually earn between £14k -£17k as a salary
Experienced joiners, earn in the range of £20k – £30k
Master-craft joiners can earn up to £40k
Carpenter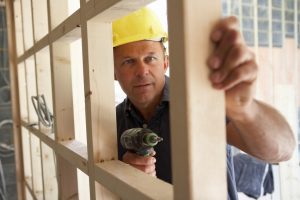 A carpenter uses his skill in woodwork to manipulate timber so that it can be used in construction either by hand or with power tools. A carpenter's work is a major part of the construction of walls, roofing and flooring. The majority of construction sites will need a carpenter at some point, therefore, making them very popular in the construction industry.
You will need to have an understanding of technical drawings and the various types of wood to conduct your duties correctly. On average a carpenter would earn a salary between £5k and £30 depending on their level of skill and experience.
Relevant courses: Level 2 in Wood Occupations – Site Carpentry, CITB Health & Safety Awareness
Self-Employed Contractor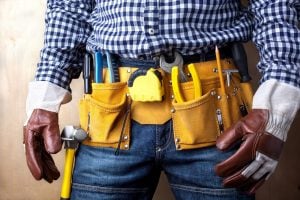 Some people like to be in control of their own work and their own business. If you have the relevant skills in your field, why not be your own boss? To run your own construction business, you need to have the right attributes; having leadership skills and time management is key. You will also need to be in charge of your own accounts, pricing of jobs, salary and construction qualifications.
More Off-Site Job Roles
Take a look below at a few other job roles that are available away from the construction site:
Occupational Supervisor
Team Leader
Scaffolder
If you are looking for a job in the construction industry, why not contact our sister company Bromak Recruitment here?
How Do I Become a Site Manager?
Take a look at the training you would need to attend to become a Construction Site Manager here.
Back to News
View Our Courses