Project Management Job Roles in The Construction Industry
Project Management jobs are available across the construction industry. 
Take a look below at the range of project management job roles that are available and how much you could potentially earn from each of them.
The need for individuals with strong managerial skills is very high and is vital to assist in closing the construction skills gap. These qualified professionals are integral in the organisation and monitoring of projects and teams in construction. These types of job roles will require you to check that a project is working to the relevant time constraints, budget and to the customer's specifications.
Construction Manager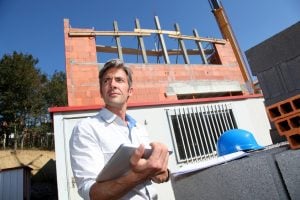 A Construction Manager is responsible for all the work on a construction site at some level. They are the most senior figure on site and are in charge of seeing a job through from start to finish. It is a Construction Managers job to oversee the that all the manual work is planned properly and is followed through by the workers. They will have to work closely with the likes of engineers and architects on each project.
Construction managers will have to work hard to get to this level, it can take years of progression and gaining the relevant education. They can earn between £27k – £58k on average a year depending on their experience in the role.
BIM Manager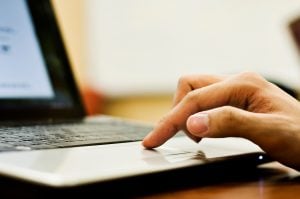 The BIM Manager or Building Information Modelling Manager is required to have knowledge in 3D modelling works for the whole team involved. BIM is the method of designing a building through 3D computer models. The BIM Manager will work with his team to fathom the content needed to meet the client's needs for a project. This is a generally new skill base in the built environment and is in increasingly high demand.
To be able to conduct this role you will need extensive knowledge of software, hardware, template creation, research and development and client support. BIM Managers generally work a standard 9-5 week but may be required to work extra hours to meet deadlines.
Building Information Modelling Managers can earn a salary of £20k – £80 depending on their level of qualification and experience.
Risk Manager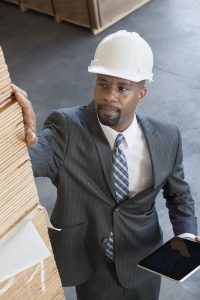 Health & safety is very important onsite; therefore, someone is required to monitor the risks on site and work out how they can be avoided. A risk manager is employed on a construction project to ensure this happens. A Risk manager is required to implement risk management strategies and communicate them throughout the work in order to protect the employees, the customer and the public. They need to have a good knowledge of legal requirements, potential costs, risk assessments and reporting their findings.
Depending on the stage of their career a Risk Manager can earn between £20k – £74k a year.
Learning and Development Manager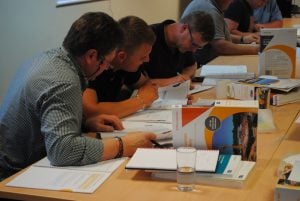 A Learning and Development Manager is required to manage the training requirements and continuing professional development of a company's employees. This rob role requires Learning and Development Managers to arrange internal and third-party training in order for each worker to be able to conduct their job role legally and competently.
Other duties may include; working closely with HR, inductions, appraisals, producing training materials and working with managers to understand employee training needs.
Most positions in this role are a 40-hour week unless you are working with those who work in shifts. On average, you can earn between £22k – £65k per year.
More Managing Projects / Managing Team Job Roles
Take a look below at various other managerial roles in the construction industry:
Contracts Manager
Facilities Manager
Highways Control Manager
Landscape Manager
Occupational Supervisor / Team Leader
Construction Planner
Town Planner
Plant Manager
Procurement Manager
Project Manager
Purchasing Manager
Quality Assurance Manager
Senior Manager / Head of Department
Site Manager
Project Director
Rail Engineering Manager
Compliance Manager
And many more…
For more information about available roles take a look at Bromak Recruitment. 
NEBOSH Jobs and Career Paths in Health & Safety
Take a look at what NEBOSH qualifications are available and the career opportunities they can open here.
Back to News
View Our Courses