NEBOSH: NCC or NGC?
The NCC and the NGC certificate are both highly recognised qualifications.
Are you looking to do a NEBOSH course but you are unsure which one is the most suitable for you, NCC or NGC?
You need to make sure you are choosing the right course for your career path. Hopefully, the information below will shed some light on the subject for you.
What is the NEBOSH Certificate?
The National Examination Board in Occupational Safety and Health, or NEBOSH, provides a synopsis, assignments and exams to accredited course providers. Which is then turned into course preparation for NEBOSH qualifications? The NEBOSH Certificate is the most broadly held health and safety certificate in the UK.
NEBOSH General Certificate or NEBOSH Construction Certificate?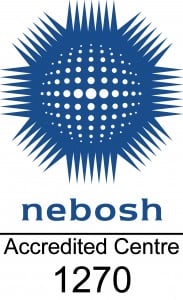 The NEBOSH General Certificate (NGC) is the minimum qualification to have for full-time health and safety professional.  This course is aimed at supervisors and managers in all industries, whereas the Construction Certificate is aimed at those who work in a similar role in the construction industry.
Both qualifications are split into three units. NGC1 is the first unit. Then NGC2 or NCC1 depending on the route you choose. NGC2 and NCC1 are both written components. You may also choose the option of attending mock exams and revision sessions at this point. Then you will need to attend the NGC3 or NCC2 which is the practical element of the course.  NGC1 (the first unit of the course) also needs to be completed as the first unit of the Construction Certificate. This is because the unit covers the management of health and safety which is relevant to all industries.
Course Breakdown
Part 1 – NGC1
If you attend either the NGC or the NCC you will need to attend the NEBOSH General Certificate Unit 1. This involves a week of classroom-based study followed by a two-hour examination. The course will cover the foundations of health and safety and the four types of health and safety management systems (Planning, Doing, Checking and Acting).
Part 2 (General) – NGC2
NGC2 adds another written element to the course. This part covers how to control workplace hazards. The five-day course will go over the dangers of various topics such as fire safety, chemical and biological health hazards, work equipment hazards and more. This element of the course will end with a two-hour exam consisting of one long answer question and ten short answer questions.
Part 2 (Construction) – NCC1
If you choose to take the Construction Certificate you will have to attend a three-day session instead. This unit will cover how to manage and control hazards specifically in construction activities. The course will cover some aspects of the NGC2 but will also look at the likes of construction law, construction site hazards, working at height, demolition, excavation and more. This final exam will also contain ten short answer questions and one long answer question.
Part 3 (General) – NGC3
This part of the course is a two-hour practical session carried out on site. This unit can be carried out no later than two weeks following your final exam.  A tutor internally assesses the exam and then moderated by NEBOSH externally. The delegate then conducts a risk assessment in the workplace. A risk assessment is required as part of the unit. Then they will report how they can act against any breaches of legislation and how to implement control measures.
Part 3 (Construction)-NCC2
In the Construction Certificate, delegates must have a practical assessment of how they apply their construction health and safety knowledge. This unit is assessed in the same way as the General Certificate unit NGC3.
3B Training provides both courses in our Manchester, Derby, Watford, Hull, Durham, Liverpool, Leeds, Sheffield or Wigan centres. For more information click on the course that is relevant to you below.
If you would like to book a course, revision session or mock exam online visit our book a course page here.
NEBOSH Revision Tips
Take a look at some helpful advice on how to effectively revise for your NEBOSH exam here.
Back to News
View Our Courses