AED Training
AED Training (Automated External Defibrillator) 
Overview of the AED Course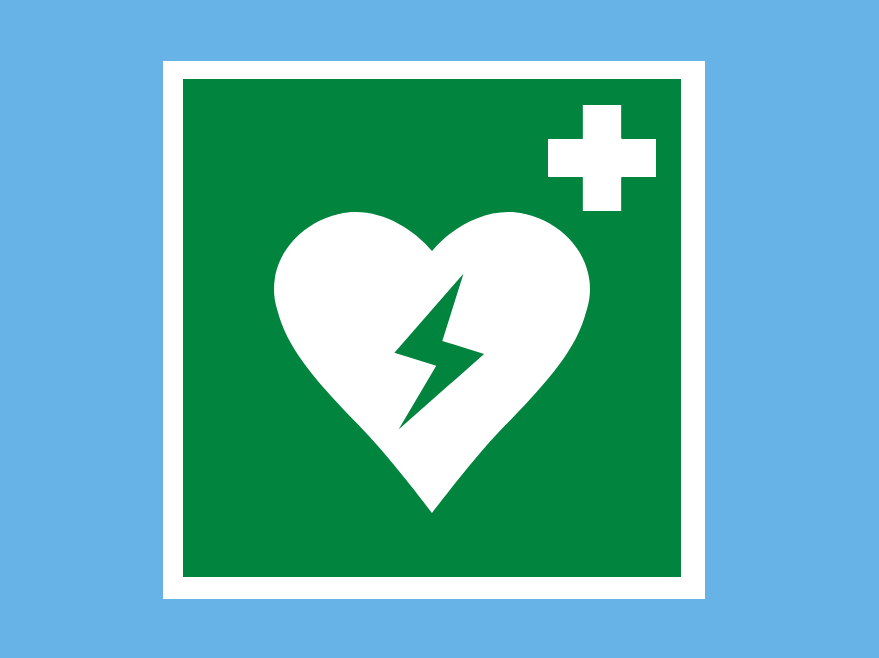 The AED training course focuses on teaching the delegate how to use a defibrillator machine. An AED is a machine which automatically diagnoses and treats life-threatening heart attacks, and is a common alternative to CPR. The AED uses the application of therapy through electrical pulses to help the casualty retain a regular heart rhythm.
Course length:
Half day
Who is it for:
People who need to know how to use an AED but do not have an official first aid qualification.
Accreditation
Highfield accredited
Certificate Expiry
Three years
Course Objectives
The AED training focuses on teaching attendees how to safely use an AED machine and provide basic life support.
Course Content
The content covered by the AED training will include classroom and hands-on practice leading to greater knowledge of:
How CPR works.
Keeping the casualty and the rescuers safe.
How the AED works and when to deliver the first shock.
Basic procedures during the process.
Dealing with an unconscious casualty.
Recognising irregular breathing.
Recognising heart rhythms.
Recording information and reporting the accident.
Emergency services handover.
How to pass your final assessment.
What is required to pass the AED training course?
Details on the assessment will be provided during the course. It will require a sound understanding and demonstrable practical skills.
Entry Requirements
The delegate must have a good knowledge of written and spoken English.
Further Development
We recommend any delegates who want to understand more about first aid attend a first aid at work training course.
For more information on what an AED machine is and how an AED differs from CPR, you can read our AED and CPR blog post.
Course Locations
The AED training course is available at the following 3B Training locations:
Basildon, Colchester, Derby, Doncaster, Durham, Hull, Leeds, Liverpool, Manchester, Preston, Portsmouth, Sheffield, Tamworth, Watford and Wigan.
Contact Us Today
To arrange an AED training course, if you have any further questions, or if you would like to speak to one of the 3B Training specialists, don't hesitate to get in touch or email us via [email protected]. If you are considering any further training, you can book a course here or find out more about our other First Aid Training courses.
The Benefits of Attending Paediatric First Aid
If you are in an environment with children present it is important to have Paediatric First Aid training, it could be life-saving. Find out more benefits of the course here.