AET Level 3 Award in Education and Training Course
The AET training course (formerly known as PTLLS) is an introduction to teaching. The course aims to give you an understanding of how education and training work.
Learn how to deliver micro-teaching sessions
No prior teaching experience required
You can complete this course in the classroom
Gain a Level 3 qualification
We deliver the course over five days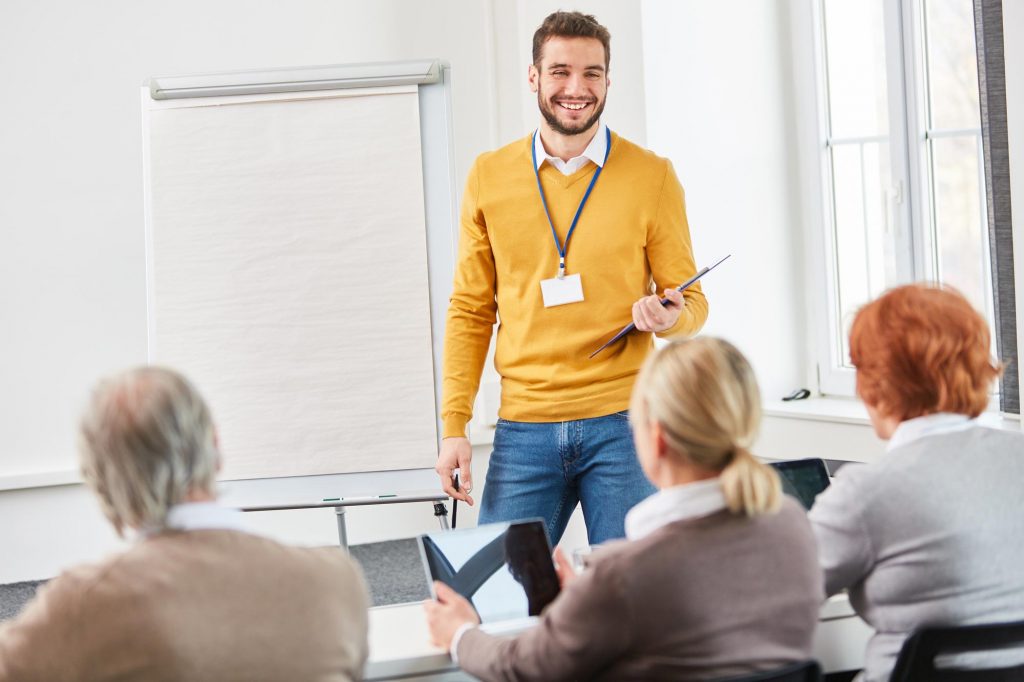 Level 3 AET course content
The tutor delivers the theory-based course in a classroom. They will use a range of videos, discussions, activities and scenarios throughout the training.
On the course, you will learn:
Your roles and responsibilities education and training
The confines you can reach with the qualification
The teaching methods you should use within your specific area
Display your ability to plan, conduct, monitor and evaluate a micro-teaching session
How to motivate and interact with learners
The different varieties of learning approaches
Internal and external verification
Assessment.
The tutor will assess you through an essay based assignment. You will also receive guidance notes to point you in the right direction. To pass, you must also conduct a short micro-teaching session; the session's subject can be any topic of your choosing.
You cannot fail the AET course. Instead, you will be given pointers by your tutor on how to improve the next time you deliver a session. After that, we will just refer you to another session in which you will aim to improve on your last.
How long is the AET training course?
We deliver the course over five intensive days in the classroom. You may also be required to complete some of your work at home.
Why should I take this course?
Those who want to understand the requirements of delivering learning to adults should attend this course.
This course will give you vital skills to deliver micro-teaching sessions to a group of adults. This skill can be highly transferable and be used in company meetings, toolbox talks and selling to external clients.
Although the Level 3 award offers you limited employment opportunities, you will have a good idea if you'd like to pursue a career in education and qualify further.
Level 3 AET entry requirements
You must be above the age of nineteen and have a good grasp of written and spoken English.
We also advise that you have good background knowledge of the course you are looking to teach. 
However, there are no formal teaching requirements for the course.
Is this course accredited?
Pearson accredits this course.
Where can I take this course?
We offer public classroom dates for the AET Level 3 Award in Education and Training course in our head office in Wigan. Book one or more places on this course via the "Next Available Courses" widget on this page. If you have any further questions, complete the enquiry form on this page, and we will be happy to help.
NEXT AVAILABLE COURSES
Next Available Courses
Sorry, there are no courses available at the present time.
Can't see the course date or location you are looking for?
VIEW MORE COURSES