AET Level 3 Award in Education and Training
The AET training course is an introduction to teaching. The course aims to give you an understanding of how education and training work.
How long is the AET course?
Five days
Who should attend the AET course?
Those who want to understand the requirements of delivering learning to adults.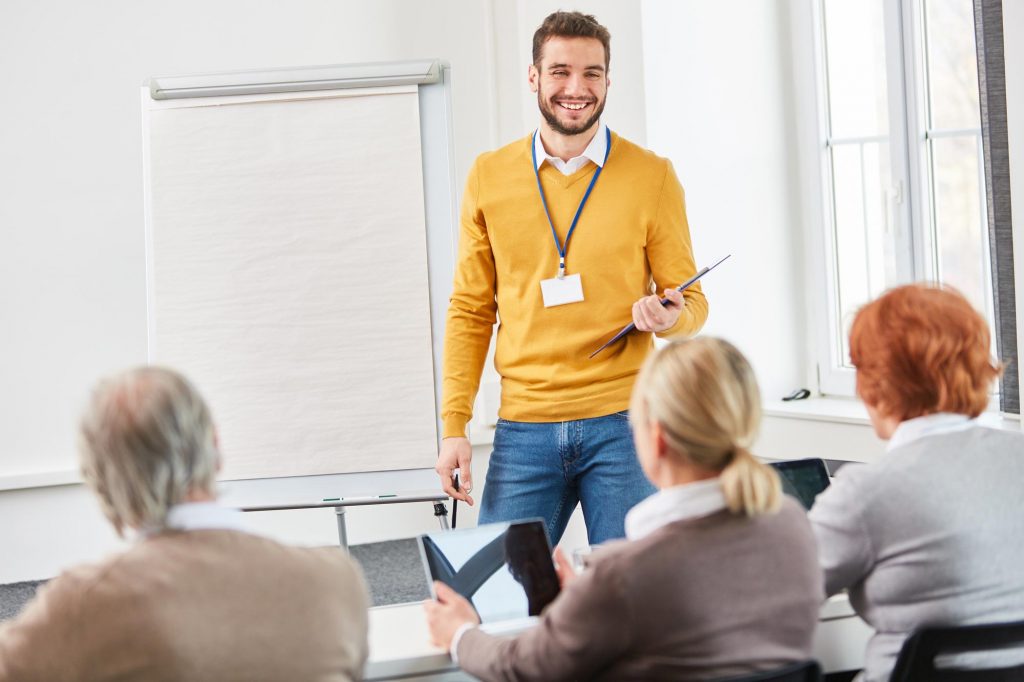 Entry Requirements
You must be above the age of nineteen and have a good grasp of written and spoken English. We also advise that you have good background knowledge of the course you are looking to teach.
Course Content
On completion of the course the delegate will have a further understanding of the following:
Their roles and responsibilities
The confines they can reach with the qualification
The teaching methods they should use within their specific area
Display their ability to plan, conduct, monitor and evaluate a micro-teaching session
How to motivate and interact with learners
The different varieties of learning approaches
Internal and external verification
You can also complete the qualification as a competency-based qualification. Find out more here.
What is Required to Pass the AET Course?
The tutor delivers the theory-based course in a classroom. They will use a range of videos, discussions, activities and scenarios throughout the training.
The tutor will assess the delegates through an essay based assignment. You will also receive guidance notes to point you in the right direction. Delegates will conduct a short micro-teaching session. The subject of the session can be any topic of your choosing.
You cannot fail the AET course. Instead, you will be given pointers by your tutor on how to improve the next time you deliver a session. You will just be referred to another session in which you will aim to improve on your last.
NEXT AVAILABLE COURSES
Next Available Courses
Wigan - 17 May 2021

£420.00 + VAT

Wigan - 17 May 2021

£420.00 + VAT

Wigan - 20 Sep 2021

£420.00 + VAT

Wigan - 22 Nov 2021

£420.00 + VAT
Can't see the course date or location you are looking for?
VIEW MORE COURSES