NEBOSH General Certificate: Blended Learning Course
NEBOSH General Certificate Blended Learning is a training course that will improve your knowledge of occupational health & safety. You will gain a broad understanding of occupational health & safety that will give you the skills to managed day-to-day risks effectively.
Blended Learning is an alternative learning style to classroom-based training that incorporates elements of remote learning and self-study.
Accredited by NEBOSH.
Blended is a flexible learning style for those who prefer not to attend training courses in the classroom.
NEBOSH develops it with contribution from leading organisations and experts.
Globally recognised qualification.
Develop your health & safety knowledge.
General Certificate is an essential qualification for those with safety & health responsibilities.
Lifetime qualification.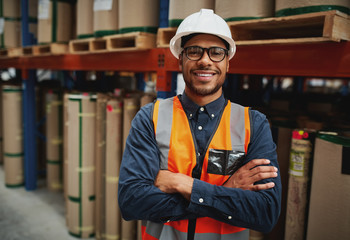 NEBOSH General Certificate: Blended Learning course content
The Blended Learning approach allows you to gain the knowledge you need through a mixture of self-study and video discussions with your tutor. Its pragmatic method encourages the application of the information gained in the course to problem-solving within the workplace. NEBOSH Certificate is the equivalent to an NVQ Level 3 / A-level qualification.
Despite the change in delivery method, the Blended Learning course follows the new NEBOSH syllabus for the National General Certificate.
The content covered in the course includes:
NG1 – Management of Health & Safety
This unit includes health & safety knowledge, HSE legislation, and health & safety management systems.
1 – The need to manage workplace health and
safety
2 – What health and safety management systems look like and how they work
3 – Understanding people and processes and managing risk
4 – Health and safety measuring and monitoring
NG1 Assessment – Open Book Examination (1 day)
To pass NG1, you need to complete an Open Book Examination. You will also have to complete a practical assessment (NG2) which you will submit after the Open Book Examination.
You have online access to the Open Book Examination on a specific day for a 24-hour window to complete it. We also require you to attend a short interview (approx 15 minutes) within a few days of completion; you will be allotted a time for this at the time of booking.
NEBOSH are available for technical support throughout the 24-hour window of the examination. To find out more about Open Book Examinations, contact the 3B team via the enquiry form on this page.
NG2 – Risk Assessment
5 – Psychological and physical health
6 – Musculoskeletal health
7 – Biological and chemical agents
8 – General workplace issues
9 – Work equipment
10 – Fire
11 – Electricity
Within 10 days of finishing the NG1 assessment, you must have submitted your completed practical assessment.
NG2 Assessment – Practical Submission
This a practical risk assessment to show your understanding. You will complete a risk assessment and follow up within an action plan for your workplace. This information can be used as an actual risk assessment for your workplace.
How long is the Blended Learning NEBOSH General Certificate?
The Blended Learning course has no set duration; its flexibility allows you to complete the qualification in your own time. You can study when you please and organise your sessions with your tutor to fit in with your schedule.
Why should I attend this course?
Managers, supervisors and staff from various backgrounds who need a comprehensive understanding of health and safety should attend the course. The course will give you the tools to confidently carry out your health & safety duties and promote a good safety & health culture in the workplace.
When you book a full NEBOSH National Certificate with 3B, you can expect to benefit from the following:
One-on-one delivery through blended learning, provided by your assigned NEBOSH tutor.
3-months of support from the 3B Training team. The team will help you with any questions that you might have about the qualification and the course process.
A NEBOSH course textbook.
Support folder compiled by 3B Training which includes example questions and NEBOSH policies and guidance. This folder will form the basis of your self-study.
Up to five one-to-one, hour-long video-call sessions on a subject area of your choice. The calls can be flexible in terms of timings; so that if you work different shifts to other learners, you can still get the support you need.
Unlimited email support with a two-day response SLA on working days.
First attempts at NG1 and NG2 assessments (if taken with 3B Training and no later than 12 months after the sign-up date).
NEBOSH is the must-have qualification for safety and health practitioners. The course will give you lifelong skills that you can use throughout your professional career.
The National General Certificate is also highly recognised across the globe. The qualification can open up opportunities in a range of industries and countries, whether that be progressing in your current role or looking for employment.
NEBOSH General Certificate entry requirements
There are no formal entry requirements for this course.
You will need to have access to a computer or laptop with a camera, internet connection and a microphone.
Without an appropriate device, you will be unable to complete your remote discussions, self-study and Open Book Exam.
We also ask that you have a good understanding of the English language.
To get the best out of the course, you need to understand the content we provide you fully.
Is this course accredited?
Yes, this course is NEBOSH accredited. A NEBOSH qualification holds a lot of weight in a health & safety role. Their courses are considered very high in quality and prove the competency of the holder.
Where can I take this course?
NEBOSH General Certificate can be completed in the classroom, by Blended Learning or by eLearning.
Blended Learning
The NEBOSH Blended Learning format with 3B Training is great for learners who prefer to study for the exam themselves through a textbook. The learner will also have a support folder containing NEBOSH policies, guidance, and a range of example questions.
Blended Learning delegates will also have access to one-on-one video calls with the NEBOSH tutor. They can use these calls to get support with different aspects of the course. The learner has up to five calls to use; each call is one hour long.
Other Delivery Formats
For more information on classroom-based, in-house and eLearning courses, visit our NEBOSH General Certificate page.
Further Development
On completion of your course, you will receive your certificate within 6-8 weeks. The NEBOSH Certificate does not expire and therefore does not need to be renewed.
Holders of the certificate are authorised to Associate Membership (AIOSH) of the Institution of Occupational Safety and Health (IOSH). The qualification also meets the academic demands for Technical Membership (Tech IOSH) of IOSH.
If you are looking to work in a health & safety role in the construction sector, you should attend the NEBOSH Construction Certificate. The additional NCC units will cover construction-specific laws and hazards to help you work in that industry.
Further development for those who want to become a health & safety practitioner includes NVQ Level 3 Health & Safety or the Level 6 NVQ Health & Safety. Health & Safety NVQs are used to show that you are competent in your role. To complete the qualification, you must gather a range of evidence to show that you can conduct your role to the required standard.
NEBOSH General Certificate Unit Prices
It is possible to book each unit or assessment separately; if you would like to do this, please contact us.
Prices are as followed:
Full course (10 days) & exam & practical – £1,300
NG1 (5 days) & exam – £750
NG2 (5 days) & practical – £750
NG1 Open Book Exam & interview exam only – £119
NG2 risk assessment – £99
GC2 resist – £295
GC3 practical resubmit – £99
NEXT AVAILABLE COURSES
Next Available Courses
Sorry, there are no courses available at the present time.
Can't see the course date or location you are looking for?
VIEW MORE COURSES