CITB Director's Role for Health and Safety
The CITB Directors course (DRHS) is a one-day training course that highlights the consequence of not managing a safe and healthy work environment as a construction company director. This course is recognised by BuildUK for all members who work on BuildUK sites.
How long is the Directors Health & Safety course?
This is a one-day training course, delegates will attend about 8 hours worth of learning.
Who should attend the Director's Health & Safety?
Company Directors working in construction who are looking to understand their health and safety responsibilities and the consequences of not following them.
Is the Directors Health & Safety course accredited?
Yes, this course is CITB accredited, part of the Site Safety Plus suite of courses.
When does my Directors Health & Safety certificate expire?
The certificate has a life span of 5-years which needs to be renewed upon expiry.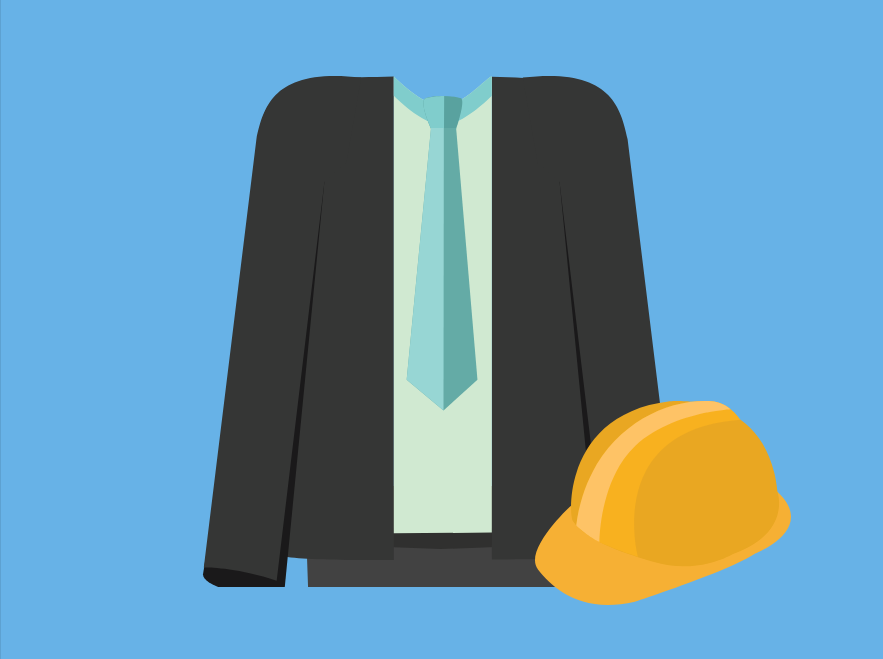 Delivery Options
This course can be delivered via both classroom-based or Online / Remote Learning.
Public Classroom Courses
Classroom delivered Director's Role for Health and Safety are available to attend in our training venues nationwide. The tutor delivers the course in a traditional classroom format to a group of up to 16 people.
We have multiple public dates available to book throughout the year. Classroom courses can be booked on over the phone or online by delegates themselves or companies booking on behalf of their employees. Our full list of CITB Directors courses is available to view here.
Remote Learning
It isn't always easy, especially as a director to travel to an external training course. Luckily we offer the Remote Director's Role for Health and Safety course, which can be complete from home or your workplace. This is because the course is delivered via an online virtual classroom using Zoom. Delegates simply have to log into the course using the link provided on the course start time; they will need a device with a microphone, a camera, a screen and a connection to the internet. CITB introduced this delivery format to their courses in 2020 and it has proven very popular. All of the same content is covered as the classroom course and delegates can still interact as they would in the classroom. Delegates are provided with a downloadable digital copy of the coursebook and the final exam is completed online.
We have multiple dates for the Remote Learning course available to book online or over the phone.
In-house Courses
We can also organise the Site Safety Plus Director's Role for Health and Safety course to be delivered on an in-house basis. In-house courses can be delivered in the classroom, remote learning or in a venue of your choosing. To be able to deliver an in-house directors course there must be a minimum of 3 delegates and no more than 12. This will be limited to a maximum of 10 for Remote Learning courses. We quote our in-house courses on a case by case basis, considering factors such as location, number of delegates and delivery method. If you would like us to quote, simply complete the in house training enquiry form on this page and one of the team will be in touch.
Entry Requirements
To be able to attend the course, delegates must be able to understand, write and speak English well. Although they don't necessarily need to be a Director. Photographic ID and the delegates national insurance number must be provided on the first day of the course. To attend the Remote Learning course delegates must have access to a computer, laptop, tablet or phone that uses a microphone and webcam.
Course Content
What does the CITB Directors Role for Health and Safety course cover?
The CITB Directors Role for Health and Safety course covers how non-compliance to health and safety legislation can lead to big risks to the company. As well as how boardroom decisions can impact the health, safety and wellbeing of your workforce.
The tutor will cover subjects such as:
The economic connotations of a dangerous working environment.
The principles and importance of risk assessments.
How to encourage a positive health and safety attitude.
A company director's responsibilities relating to health and safety.
Locating and using competent health and safety assistance and the limitations of using assistance.
Course Objectives 
By the end of the CITB Directors Role for H&S training course, the delegate will:
Have learned how to advance their company's attitude towards health and safety in the workplace.
Understand how, as a Director, they must work within health and safety legislation; even if they are not directly in a position which oversees the company's health and safety.
Be aware of the need to analyse their legal duties.
Consider how their decisions affect the health and safety of the company.
What is Required to Pass the CITB Directors Role Course?
To complete the CITB Directors Role for H&S course, delegates must show that they are partaking in the classroom discussion with the tutor and other delegates. They must also pass the final multiple-choice exam to qualify.
Is this course CITB Grant claimable?
Yes, you can claim £30 grant for each delegate who completes the course. As long as you are a CITB registered company provide us with your CITB Levy number on each delegate information form either at the time of booking or on the day of the course.
Further Development
There are several other potential training courses that delegates could take to further their knowledge. Courses such as the SMSTS course or the IOSH Leading Safely. While the SMSTS will educate on the importance of health and safety on a construction site; the IOSH Leading Safely will cover similar topics as the CITB course but in a more general setting.
How do you get a Black Managers CSCS card?
We also offer the which is a competence-based qualification that allows you to obtain the
To apply for a Black CSCS Manager Card delegates need to have completed the NVQ Level 7 in Construction Senior Management as well as passing the CITB Managers and Professionals Health, Safety and Environment test.
3B Training doesn't offer the touch screen test, but you can find more information here.
NEXT AVAILABLE COURSES
Next Available Courses
Leeds - 30 Sep 2020

£185.00 + VAT

Durham - 09 Oct 2020

£185.00 + VAT

Online Remote Learning - 09 Oct 2020

£185.00 + VAT

Derby - 16 Oct 2020

£185.00 + VAT

Manchester - 22 Oct 2020

£185.00 + VAT 1 PLACE LEFT!

Hull - 02 Nov 2020

£185.00 + VAT

Doncaster - 09 Nov 2020

£185.00 + VAT

Wigan - 11 Nov 2020

£185.00 + VAT

Leeds - 30 Nov 2020

£185.00 + VAT

Durham - 30 Nov 2020

£185.00 + VAT

Manchester - 07 Dec 2020

£185.00 + VAT

Watford - 10 Dec 2020

£185.00 + VAT

Wigan - 14 Dec 2020

£185.00 + VAT
Can't see the course date or location you are looking for?
VIEW MORE COURSES