Communication eLearning Course
Communication eLearning course will help you understand the importance of communication in the workplace to create a positive company culture. You will learn about various communication techniques and theory, all designed to make you more productive and engaging in the workplace to both internal and external people.
Highfield accredited training.
Available entirely online.
eLearning is a self-paced and fast learning format.
Understand the importance of effective communication.
Valid for three years.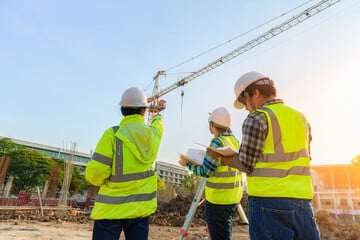 Communication eLearning course content
Once you have completed your booking, you will receive your Highfield login details; you will then have 12 months to complete the course until your licence expires.
The course comprises various scenarios and interactive activities that will give you the relevant knowledge to pass the course.
The online course covers the following subjects:
The communication cycle
Different contexts of communication
Barriers to communication
Types of communication
Inclusive communication
Overcoming communication barriers
Consequences of ineffective communication
Effective communication in the workplace
Assessment
To pass the course, you will need to complete a series of knowledge check, multiple-choice questions.
How long is a Communication eLearning course?
The typical completion time of this course is around 20-40 minutes.
The short duration allows you to qualify quickly and easily with little disruption to your productivity.
Why should I take this course?
Having a business with solid communication skills can only make it better. Efficient communication is integral to success and progress. Whether you communicate face-to-face, over the phone, via email or over a video call, you must get your message right.
Assertive communication can help to negotiate sales, mitigate conflict and improve employee engagement. In addition, you can use these skill internally and externally to help make your workforce more productive.
Communication eLearning entry requirements
There are no formal entry requirements for this course. 
To access the eLearning course.
You must log in through a computer, tablet or laptop. In addition, the device must have a connection to the internet.
We do not recommend using a mobile phone for the course; the device may not be compatible.
Is this course accredited?
Highfield Qualifications accredit this course.
Highfield is known for its excellent online training courses that are interactive, engaging and easy to follow.
Where can I complete this course?
This course is only available through our eLearning platform.
eLearning Courses
eLearning courses are highly accessible. As long as you can connect to the internet, you can complete the course anywhere at any time.
To book an eLearning course, you can book directly online or complete the enquiry form available on this page. Your enquiry will be picked up by one of the 3B team, who will be in touch.
Please take a look at all of the eLearning courses we have available here.
Once you have booked, you will receive an email with your login details. You then have 12 months to complete the course before your license expires.
Further Development
You will be able to download your certificate upon completion of the training instantly. Your qualification is valid for three years before it expires. To restore your certification, you need to complete the course again.
Take a look at the other Personal Development eLearning Courses we have available here. Each course will develop your skills of interacting with individuals in a work environment and understanding how you work.
NEXT AVAILABLE COURSES
Buy This Course
Sorry, there are no courses available at the present time.
Are you interested in other eLearning Courses?
VIEW MORE COURSES