CPCS Forward Tipping Dumper (A09)
Plant Training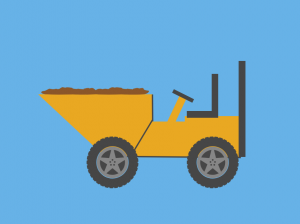 The CPCS Dumper Course gives the opportunity for plant operators and drivers to attend the relevant training in order to hold an operators ticket. With this ticket, they will be able to work on site. It is likely that the plant operator's card will soon be compulsory.
How long is the course?
3 days
Who should attend the Dumper course?
Novice operators who need a full novice course and are looking to obtain the CPCS Red Card.
Is the Dumper course accredited?
CPCS accredited
Entry Requirements:
Delegates need to have a current Health and Safety test pass and it must have been attended in the last two years. Once this is completed the delegate then can sit the practical and theory test.
Course Objectives
The training is designed to educate those who want to work on site and operate a dumper, as well as serving as a refresher for more experienced operators. The intermediate and novice courses objective is to provide further knowledge rather than refreshed knowledge.
Course Content
The content covered by the CPCS Dumper course includes:
Basic procedures
Skills and knowledge associated with the dumper
Site safety awareness
Health and safety procedures
Control competence
Operating procedures and safety checks whilst unladen and laden and loading and unloading
What is required to pass the CPCS Dumper training course?
The delegate will have a one to one discussion with a tester and have to attain a mark of approximately 80%. A typical novice A09 dumper course would include both theoretical and practical training.