CPCS Excavator A58 & A59
Plant Training – CPCS Excavator (A58) & (A59) Training
Overview
The CPCS Excavator Course gives the opportunity for plant operators and drivers to attend the relevant training in order to hold a operators ticket. With the ticket they will be able to work on site. It is likely that the  plant operator's card will soon be compulsory to those who want to work on site and operate a dumper and roller. It is advised to obtain one in the near future.
Suitable Delegates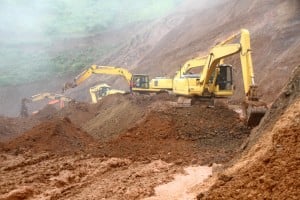 Either novice operators who need a full novice course or experienced operators requiring a one day practical and theory test. Experienced operators need only undertake the Technical Test (theory and practical elements).
Course Content
There are many different types of excavator courses below are some common examples:
(A10) Excavator 180 – below 5 tonnes.
(A12) Excavator 180 – above 5 tonnes.
(A58) Excavator 360 – below 10 tonnes all endorsements.
(A59) Excavator 360 – above 10 tonnes all endorsements.
Delegates need to have a current Health and Safety test pass and it must have been attended in the last two years. Once this is completed the delegate then can sit the practical and theory test. The delegate will first of all have a one to one discussion with a  tester and have to attain a mark of approximately 80%.
The delegate will then partake in the practical examination; in which they will have to follow instructions from a CPCS tester.
The course will teach delegates how to operate the machine safely and how to carry out various safety checks and procedures on the machine. As well as how to understand the capabilities, functions and constraints of each machine. Also how to understand the instructions implemented by level pegs and profiles and how to work to levels with the aid of laser equipment.
To book onto a Excavator course please contact us here.