CPCS Telehandler Training
Plant Training – CPCS Telehandler (A17) Training
Overview of the CPCS Telehandler (A17) Training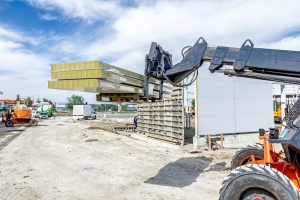 The CPCS Telehandler course gives the opportunity for plant operators and drivers to attend the relevant training in order to hold an operators ticket. They'll be able to work on site once they have obtained the ticket. It is likely that the plant operator's card will soon be compulsory.
Course length:
4 days
Who is it for:
Those who want to work on site and operate a telehandler. Novice operators who need a full novice course or experienced operators requiring a practical and theory test. Experienced operators need only undertake the Technical Test (theory and practical elements).
Course Objectives
The course will cover a range of health and safety regulations and procedures as well as the vital terminology that an operator needs to know. The course will also teach the attendee how to safely operate the telescopic handler in a range of scenarios.
Course Content
We provide courses for all levels of expertise from novice through to experienced operators. CPCS separate the course into four categories:
A17A – Industrial Telescopic Handler
A17B – up to 9m
A17C – above 9m excluding 360 slew
A17D – all sizes including 360 slew
What is required to pass the CPCS Telehandler (A17) training course?
The delegate will first of all have a one to one discussion with a tester and have to attain a mark of approximately 80%.
The delegate will then partake in the practical examination in which the delegate will have to follow instructions from a tester.
Entry Requirements:
It is advised that people obtain the telehandler card in preparation. Delegates need to have a current Health and Safety test pass and it must have been attended in the last two years. Once this is completed the delegate then can sit the practical and theory test.
Contact Us Today
To arrange a training course, if you have any further questions, or if you would like to speak to one of the 3B Training specialists, don't hesitate to get in touch or email us via [email protected]. If you are considering any further training, you can book a course here or find out more about our other Plant training courses.
Are you looking for a career in the construction industry?
Here is some guidance on the career paths you could take in the industry and what training you may need to get there. Read more here.