CSCS Course, Test and Card
Level 1 CSCS Award in Construction Health & Safety course, Test and Card, is a one-day training scheme used to gain the CSCS Green Labourer Card. The course will give you a basic knowledge of construction health & safety and your responsibilities as an operative. With this knowledge, you will meet the minimum requirements to conduct work on a construction site, which will open up work opportunities.
Accredited Level 1 health and safety qualification.
Attend the course and take your CSCS Green card test on the same day.
This course is a  fast track and easy way to obtain your Green Labourer CSCS card.
You can complete it in the classroom or online.
An introduction to construction health & safety
Backed by Build UK.
CITB Grant Claimable.
The GQA Level 1 certificate is a lifelong qualification.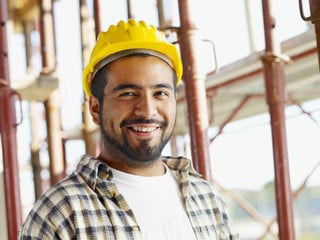 CSCS Course, Test and Card course content
The content covered in this course will highlight the importance of working safely on a construction site and how to protect yourself and others around you.
GQA Level 1 Award in Construction Health & Safety has five key sections; each section makes up part of a workbook which you must complete throughout the course as part of your assessment.
The sections that the Level 1 CSCS training course will cover are:
Section 1: Introduction to construction health and safety
Section 2: Safe manual handing in a construction environment
Section 3: Working safely at height in a construction workplace
Section 4: Risks to health in a construction environment
Section 5: Working around plant and equipment safely
Assessment
Once you have completed your workbook, your tutor will assess it. Then, you will then need to take the CSCS health and safety test. The CSCS exam contains a series of multiple-choice questions; you have up to one hour to complete it.
How long is the CSCS Course, Test and Card?
We deliver the course over one day of training. The course's short duration allows you to spend minimal time away from work and get qualified quickly.
The main benefit of this course is that you can complete both the course and test in one day, unlike other similar courses. In addition, by attending all in one day, you save both your and your employers time booking extra dates to complete the test and spending time away from work.
Why should I take this course?
If you are looking to gain the GQA CSCS Labourer Card to get on a construction site, you should attend this course. The qualification is seen as meeting the required level of knowledge to work safely in construction.
If you are an apprentice or a new entrant into the industry, this course is an ideal starting point. The CSCS health and safety course will give you all the foundation health and safety knowledge you will need to work safely on-site.
CSCS Course, Test and Card entry requirements
To attend this course, you must read, write and understand English well.
Anyone we deem to not be at the correct level will be removed from the course.
We also require you to bring your Photographic ID and your national insurance number on the first day of the course.
We want to know that it is definitely you attending.
You must send a passport-style photo of yourself before the course; we will use this picture for your GQA CSCS card.
You must have access to a desktop or laptop that uses a microphone, camera, and access to the internet.
To access the assessments.
You must be using either Google Chrome or Microsoft Edge; no other browsers are supported.
Is this course accredited?
GQA Qualifications accredit this course. They offer a wide selection of qualifications and are well-known within the construction industry by employers and clients.
Where can I complete this course?
We can deliver the course via either classroom-based or Online / Remote Learning.
Public Classroom Courses
The classroom-based Level 1 CSCS Award in Construction Health & Safety course is available nationwide with 3B Training. An approved tutor delivers the course in a traditional class environment with a group of other delegates.
To book a public course, select the date you'd like to attend on this page and book online. Then, if you'd prefer, you can give us a call or fill in the enquiry form on this page to ask further questions.
Remote Learning
The CSCS Course and Test is also available online.  The course is delivered in a virtual classroom by a tutor using Zoom. This format is a preferred option for those who'd like not to travel to a venue to save time and money. When you book this course, you will receive a link that will allow you to log into the course on the day. The course content is the same as the classroom format, only delivered electronically.
On the morning of the course, we will also send you the link to the secure assessment system. the system is where you will complete your workbook and CSCS test.
Like the classroom format, we have multiple public remote learning dates where it's possible to book one or multiple spaces. In addition, you can book the remote CSCS course online or over the phone.
In-house Courses
We can also arrange for the GQA Level 1 CSCS course and test to be delivered exclusively for your company. Additionally, we can provide in-house courses online or in the classroom at a 3B venue or one of your choosing. To inquire about in-house training, complete the form on this page, and one of the team members will be in touch with a quote. Courses are priced on a case by case basis depending on the location, delivery method and number of delegates.
Further development
On completion of the course, you will receive your GQA Level 1 qualification certificate and CSCS Card. Certificates and CSCS cards are issued as soon as possible after the course finishes but will typically take 1-2 weeks.
Your Level 1 Award certificate does not expire, and therefore you do not need to renew it. However, your GQA CSCS card is valid for five years before it expires; you will need to complete the test again to restore it.
You will use the CSCS Green Labourer card as proof that you have passed the relevant training to show that you can demonstrate health and safety competence. In addition, most construction sites will require this CSCS card to gain entry.
You can then start to look at gaining your skills in a specific trade; completing a Trades NVQ alongside this would generally be the next step. You may also want to look at a site supervision role by completing the SSSTS.
If you are looking to add more qualifications to your CV to make yourself more employable, most sites look below minimum requirements.
Is this course CITB Grant claimable?
Yes, companies who are CITB registered can claim £30 for each delegate who completes this course. For the grant to be claimed, you must include the company name and CITB levy number on the delegates information form, which is completed before or on the first day of the course.
NEXT AVAILABLE COURSES
Next Available Courses
CSCS Course, Test & Card

Online - 06 Jul 2021

£189 + VAT

CSCS Course, Test & Card

Online - 28 Jul 2021

£189 + VAT

CSCS Course, Test & Card

Online - 06 Aug 2021

£189 + VAT

CSCS Course, Test & Card

Online - 25 Aug 2021

£189 + VAT
Can't see the course date or location you are looking for?
VIEW MORE COURSES