Equality & Diversity eLearning
The Equality & Diversity eLearning course is designed to help the learner understand the need for equality and diversity in the workplace.
How long is the Equality & Diversity course?
Approx. 20 minutes
Who should complete the eLearning course?
All levels of employees within a business, including new starters and apprentices.
Is the eLearning course accredited?
Highfield accredited
When does my eLearning certificate expire?
Three years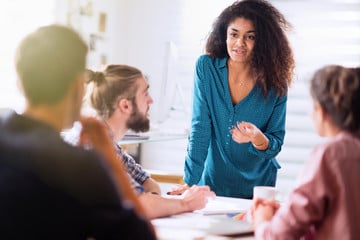 Course Content of the Equality & Diversity eLearning
Equality & Diversity is delivered on our eLearning LMS platform. The Highfield training course is delivered through a range of real-life scenarios that will help to increase their knowledge of the subject. The course also ends with a multiple-choice exam.
The course covers:
What does the term equality and diversity mean?
The consequences of inequality
Human rights
Exclusive and inclusive models of society
The Equality Act
The promotion of inclusion
Creating a fairer workplace
You will have up to a year to complete the training before your license expires. When you have completed the course, your certificate will be able to download from the platform.
Further Development
Take a look at the other Legal & Compliance eLearning Courses we have available here.
NEXT AVAILABLE COURSES
Next Available Courses
eLearning - Approx 20 mins

£15.00 + VAT