Food Safety Level 1 eLearning
Food Safety Level 1 eLearning is an online training course used as induction into food safety for staff.
How long is the Food Safety eLearning course?
Approx. 3 hours
Who should complete the Food Safety course?
Those who need basic training in food safety.
Is the Food Safety course accredited?
Highfield accredited
When does my Food Safety certificate expire?
Three years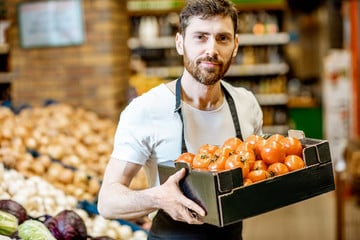 Course Content of the Food Safety Level 1 eLearning
This online course is delivered via our eLearning platform. The course contains a range of interactive slides and activities. Once you have booked the course you will receive an email with your license login details. You have 12 months to complete the course before the expiry of your license. On completion of the course, you will be able to download your license from the eLearning platform. The Highfield online course includes various training modules. Each module covers elements that you will need to know to achieve the qualification through multiple-choice questions.
The online course modules are as below:
An introduction to food safety
Microbiological hazards
Food poisoning and how to control it?
Contamination hazards and how to control it?
Safe storage and handling of food
Personal hygiene
Pest control and food pests
Disinfection and cleaning
Further Development
This course is also available as a classroom course which is available as an in-house training course. Find out more about the course here, or you can contact one of our training advisors to arrange a course here.
For a more in-depth food safety course; you may want to attend the Food Safety Level 2? The course is available as both a classroom and eLearning course.
NEXT AVAILABLE COURSES
Next Available Courses
eLearning - Approx 3 hours

£20.00 + VAT