Health and Safety Level 2 eLearning Course
Health and Safety Level 2 eLearning is an online training course used to develop occupational health and safety for staff. The course is ideal for introducing you to health and safety if you work in a low to medium risk environment. You will learn about workplace hazards, risk assessments and your health & safety responsibilities; this knowledge will help you to keep yourself and others safe in the workplace.
Highfield and CPD accredited.
Available completely online.
A flexible course that you can complete in your own time.
This course is an introduction to health and safety.
Valid for three years.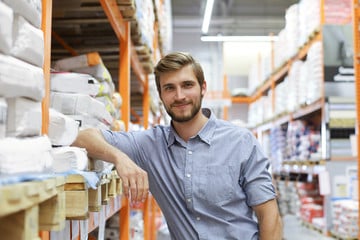 Health and Safety Level 2 eLearning course content
Upon completing your booking, you will be sent an email with your login details; you then have 12 months to finish the training before your licence expires.
The Highfield eLearning course covers 9 modules which each cover the key syllabus of workplace health and safety. This course is available on our eLearning platform and is conducted using a sequence of activities and slides.
The online course covers the following subjects:
Slips, trips and falls
Legal responsibility
Risk assessments
COSHH hazardous substances
Occupational health, safety and welfare
Fire safety
First aid
Work equipment safety
Manual handling
Assessment.
To pass the course, you must complete a series of multiple-choice knowledge check questions.
How long is a Health and Safety Level 2 eLearning course?
The course will take approximately 2-3 hours to complete. The short duration of the course allows you to complete the training productively without spending too much time away from work.
If you'd rather, you can complete the course at your own pace and stagger your progression into small parts. Your progress will save each time you leave the course.
Why should I take this course?
Workplace injuries cost UK businesses billions per year. Proper health and safety training will help reduce risks in the workplace and save you or your company money.
This course is a great tool to use for onboarding new staff; this will give them a good understanding of health and safety as soon as they join the company.
Health and Safety Level 2 eLearning entry requirements
There are no formal prerequisites for the course.
To access the online course.
You must log in through a device with a screen and access the internet. Most desktops and tablets are compatible with the course; we do not recommend using your mobile phone. You may also require speakers or headphones for parts of the course.
Is this course accredited?
This e-learning course is a Highfield Qualifications accredited programme. Highfield is a global leader in workplace learning; their qualifications are highly recognisable and hold a lot of weight throughout various sectors.
This course is also CPD accredited. You are entitled to 9 CPD points upon completion of the training.
Where can I complete this course?
This course is only available through our eLearning platform.
eLearning Courses
eLearning courses are highly accessible. As long as you can connect to the internet, you can complete the course anywhere at any time.
To book an eLearning course, you can book directly online or complete the enquiry form available on this page. One of the 3B team will be in touch to deal with your enquiry.
Please take a look at all of the eLearning courses we have available here.
Further Development
You will be able to download your e-certificate when you finish your course. The certificate is valid for three years before it expires. To renew the qualification, you must complete the course again.
The next qualification up would be the Health and Safety Level 3 eLearning course. This course is ideal for those who work in a managerial or supervisory job role as it covers the principle of workplace health and safety at an advanced level.
If you'd like to learn more about the course modules in further detail, you can also attend the below training courses.
NEXT AVAILABLE COURSES
Buy This Course
Health and Safety Level 2 eLearning

eLearning - 02 Jan 2030

£25 + VAT
Are you interested in other eLearning Courses?
VIEW MORE COURSES