Health and Safety Level 3 eLearning Course
Health and Safety Level 3 eLearning is an online training course designed to educate those in a managerial or supervisory role of workplace health and safety. The course will cover the advanced principles relating to health & safety that you can implement in the workplace. By using these skills in your work, you are helping to save your company from the costs of workplace accidents and ill-health and keep yourself and others safe.
Highfield accredited.
Available completely online.
A flexible course that you can complete in your own time.
Level 3 Health & Safety is an ideal course for managers and supervisors.
This course is an introduction to health and safety.
Valid for three years.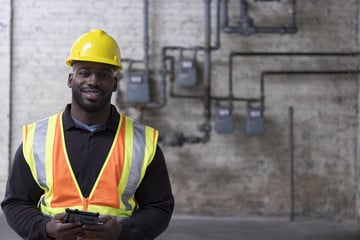 Health and Safety Level 3 eLearning course content
Once you have completed your booking, you will receive your Highfield login details; you will then have 12 months to complete the course until your licence expires.
The Health and Safety Level 3 eLearning course is split up into 11 manageable training modules. Each module contains 5 multiple-choice questions designed to test the learner.
The online course covers the following subjects:
An introduction to health and safety
Workplace related health, injuries and accidents
Legal aspects of health and safety
Risk assessments
COSHH hazardous substances
Occupational health, safety and welfare
Fire safety
Monitoring and measuring performance
Work equipment safety
Manual handling, display screen equipment and ergonomics
The role of supervisors and line managers
Assessment
To pass the course, you must complete a series of multiple-choice knowledge check questions.
How long is a Health and Safety Level 3 eLearning course?
The course typically takes around 6-9 hours to complete. The benefit of an eLearning course is that it is self-paced. If you'd like, you can spend a full day to complete the course, or you can spread your progression over a few days, weeks or months.
Why should I take this course?
As a manager or supervisor, having effective health and safety skills can help save vast amounts of money relating to accidents in the workplace and keep your team safe. In addition, by knowing how to reduce the risk of occupational hazards, you will help to cut the costs of accident investigation, replacing injured staff and any other further repercussions.
Health and Safety Level 3 eLearning entry requirements
There is no prior knowledge needed to complete this course.
Although, to access the course.
You must log in with a device that can connect to the internet and screen and speakers. We do not recommend mobile phones, as we cannot guarantee that they are compatible with the system. Instead, it would be best to use a computer, laptop or tablet.
Is this course accredited?
This e-learning course is a Highfield Qualifications accredited programme. Highfield is a global leader in compliance and work-based learning and is widely recognised throughout the UK.
Further Development
You will be able to download your certificate instantly upon completion of the training. However, after three years, the certificate will expire, and you must renew it for it to remain valid. To requalify, you must retake the course.
3B Training offers a range of classroom and remote learning health and safety courses that could benefit a safer workplace.
As a supervisor or manager, an ideal direction to improve your health & safety knowledge would be IOSH Managing Safely® Course. This course is recognised worldwide as a qualification that will allow you to apply health and safety knowledge in the workplace.
If you work in the construction industry, you may benefit from taking the SSSTS or SMSTS. Both qualifications will make you aware of the health and safety responsibilities as a supervisor or manager on a construction site.
NEXT AVAILABLE COURSES
Buy This Course
Health and Safety Level 3 eLearning

eLearning - 02 Jan 2030

£145 + VAT
Are you interested in other eLearning Courses?
VIEW MORE COURSES