Introduction to Allergens eLearning
Introduction to Allergens eLearning is an interactive online course that gives the learner an insight into managing food allergens.
How long is the Food Safety eLearning course?
Approx. 3 hours
Who should complete the Food Safety course?
Those who in food production, storage or service as well as those who need basic training in food safety.
Is the Food Safety course accredited?
Highfield accredited
When does my Food Safety certificate expire?
Three years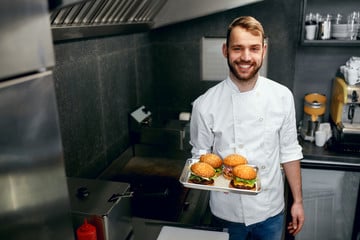 Course Content of the Introduction to Allergens eLearning
Introduction to Allergens is delivered through Highfield's LMS. The course contains a range of interactive activities and scenarios that cover the importance of managing food allergens.
The course covers the below topics:
An introduction to food allergens
Coeliac disease, allergies and intolerances
Symptoms of allergic reactions and how to respond
Food labelling requirements
Allergens legislation
The 14 regulated allergens
"Free from" claims
The management of allergens from purchase to service
Providing the customer with allergen information
You will receive an email once you have booked your course with your login details. You will then have a year to complete the course before the expiry of your license. Once you have completed the course you will be able to download your certificate.
Further Development
3B Training offers a range of classroom Food Safety eLearning courses find out more about the courses available or book a course online via the links below.
Food Safety Level 1 eLearning
An introduction to food safety, ideal for new staff who deal with food in their work.
Food Safety Level 2 eLearning
A more detailed food safety course that covers the knowledge required for those who are involved in food in a medium risk environment.
Food Safety Level 3 eLearning
For those in a supervisory role in a food-related workplace, e.g. chefs.
NEXT AVAILABLE COURSES
Next Available Courses
eLearning - Approx 20 mins

£15.00 + VAT