IPAF 1b
This IPAF 1b course trains delegates on how to operate mobile elevating work platforms (MEWPs), with reference to a static boom.
This MEWP training is designed for  people who operate MEWPs within their role, and also for individuals that supervise or manage the use of powered access.
This training course will instruct an operator to safely operate various types of MEWPs and prepare them. So, this would include the use of a static boom.
The IPAF 1b course is broken down into theory and practical sessions.
The theory session can be eLearning or a classroom session. Therefore, all delegates on the course are expected to do the same format.
Our goal with this IPAF 1b course is to give you the knowledge and confidence to carry out your role more safely and effectively.
This Course will be delivered in-house at our Blackburn venue, or on a customer's site.
Practical IPAF mewp training course that teaches you the necessary skills to be successful in your role
IPAF is the awarding body for this course
You will complete this IPAF course in one day if you complete your theory via eLearning
Certificate and PAL card valid for 5 years
Can combine this course with the IPAF 3a and 3b mewp training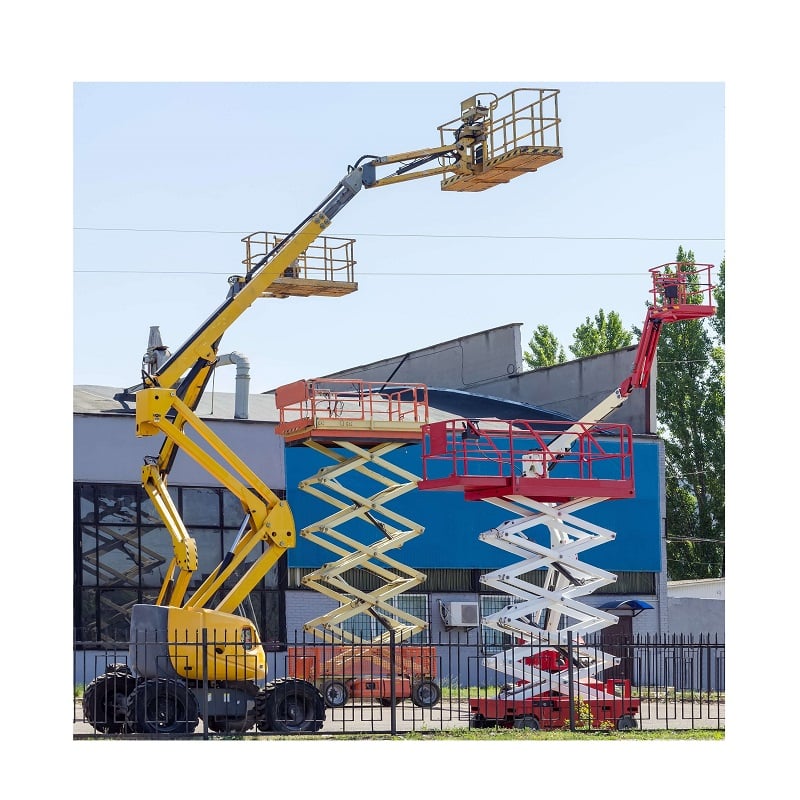 What does the IPAF 1b training teach you?
Our IPAF 1b course is designed to enable delegates to use powered access equipments safely and effectively.  At the end of this course, you should feel more knowledgeable and confident in your role.
This course will provide you with information on:
Theory – Introduction and pre-course theory test
MEWP categories
Structural Parts of MEWPS
Regulations – ISO 18878, European, HASAWA
Regulations – PUWER, LOLER, MHSW, WAHR, RIDDOR
Pre-use inspections and handovers
Safe operating methods and how to identify and manage potential hazards
Theory test
Practical – Practical Training
Practical Assessment
How long is the IPAF 1b training course?
This IPAF 1b course is a 1 day course. It is delivered in a full day in our Blackburn training centre, and includes a theory and practical session.
If you want to limit the amount of time spent off-site, you can also complete the theory online.
If you choose this option, you will only spend a 1/2 day in our center for the practical session.
Why should I take this course?
This IPAF course is ideal for individuals that supervise or manage the use of powered access within their roles.
Entry requirements
The use of MEWPs can be physically demanding, so it is important that you are in good health and physically fit.
Also, you should not have any problems with:
Hearing or eyesight
Heart disease
High blood pressure
Epilepsy
Fear of heights
Vertigo
Giddiness
Difficulty with balance
Impaired limb function
Alcohol
Drug dependence
Psychiatric illness
Is the IPAF 1b training course accredited?
This course is accredited by IPAF. You will receive a certificate and a Powered Access License Card (PAL card) from IPAF after passing the course. This card will be valid for 5 years.
How is this course delivered?
This course is delivered as an in-house course in our Blackburn venue, or on a customer's site.
You must provide the machines if you want the course delivered on your site, and your site and machines must meet IPAF requirements.
Complete the enquiry form if you are interested in organising an in-house course for your employees and our team will be in touch.
How much does this course cost?
To enquire about this course, please complete the enquiry form and our team will be in touch.
FAQs
Can I book all 3 IPAF courses together as an in-house course?
Depending on the number of delegates, you can book the IPAF 1b and IPAF 3a and 3b training as an in-house course. This course can only be completed at our Blackburn training center. Speak to a member of our team for more information.