Managing Conflict eLearning
The Managing Conflict eLearning course is designed to give you the skills to manage conflict situations in the workplace.
How long is the eLearning course?
Approx. 20 minutes
Who should complete the eLearning course?
For workers in both non-profitable and commercial organisations including new starters and apprentices.
Is the eLearning course accredited?
Highfield accredited
When does my eLearning certificate expire?
Three years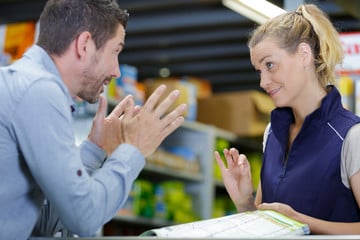 Course Content of the Managing Conflict eLearning
The Highfield training course covers the relevant knowledge you need to pass the course through interactive slides and activities.
Areas covered in the course include:
What is workplace conflict?
How to respond to conflict
Different types of ego
Cultural differences
The behavioural cycle
Breakdowns in communication
The PEACE model
Customer conflict
The HEAT technique
Behavioural patterns
Distance zones
Danger zones and physical conflict warning
Impact factors
The BAP strategy
Upon booking, you will receive your login details via email and will then have up to 12 months to complete the course. After the 12 months, your license will expire. On completion, you will then be able to download your certificate.
Further Development
Take a look at the other Personal Development eLearning Courses we have available here.
NEXT AVAILABLE COURSES
Next Available Courses
eLearning - Approx 20 mins

£15.00 + VAT