NRSWA Operative Assessment
NRSWA (New Roads & Street Works Act) Onsite Assessment/Training –
Overview of NRSWA Operative Assessment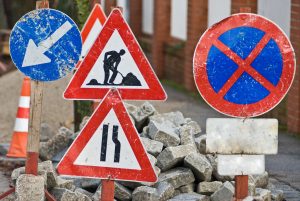 The 5-day NRSWA (The New Roads and Street Works Act) Operative course is used to qualify anyone who conducts, provides work for, or on behalf of a utility company, for the actions being carried out. Street works site need to have at minimum one able operative onsite during works at all times. It is therefore imperative that the site has a qualified supervisor who is appointed to the site who can watch over the ongoing work.
Course length:
3B Training is now offering an alternative way to achieve the NRSWA qualification for experienced workers. We are able to offer the full 5-day NRSWA course but, rather than this all being completed at one of our training centres – which will result in losing 5 day's pay or your operatives for a full week, we are also offering a split course in which only 1 day is required off-site:
NRSWA Units 1 and 2 will be delivered at either our Liverpool or Wigan centres in a one-day session
Units 3,4,5,6,9 will all be completed on the individual's site, therefore, reducing the time operatives have away from the workplace by 4 days.
Course Content
The content of each unit is as follows:
1 – Location and avoidance of underground apparatus.
2 – Signing, lighting and guarding.
3 – Excavation in the highway.
4 – Reinstatement and compaction of backfill materials.
5 – Reinstatement of sub-base and base in non-bituminous materials.
6 – Reinstatement in cold lay bituminous materials.
9 – Reinstatement of modular surfaces and concrete footways.
Cost:
Unit 1 & 2 in centre and Unit 3 onsite – £475 +VAT per delegate.
Unit 1 & 2 in centre and Unit 3,4,5,6,9 onsite £650 +VAT per delegate.
Contact Us Today
To arrange a training course, if you have any further questions, or if you would like to speak to one of the 3B Training specialists, don't hesitate to get in touch or email us via [email protected]. If you are considering any further training, you can book a course here or find out more about our other courses.