Self-Awareness and Personal Development eLearning Course
Self-Awareness & Personal Development eLearning course will help you to understand your emotions, strengths and weaknesses. With this knowledge, they will then create an action plan on how they can improve.
Highfield accredited training.
Available entirely online.
A self-paced and fast to complete training course.
Learn how to plan your professional development.
Valid for three years.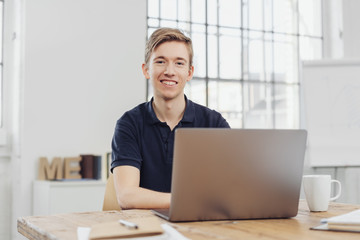 Self-Awareness & Personal Development eLearning course content
Upon booking, you will receive your login details via email and then have up to 12 months to complete the course. After 12 months, your license will expire.
The Highfield eLearning gives you the relevant knowledge to pass the course through interactive slides and activities. At the end of the course, the learner must complete a multiple-choice assessment.
The course covers the following areas:
What is personal development/self-awareness
What is "reflection", and how is it important
(SWOT) strengths, weaknesses, opportunities, and threats
Personal development
Confidence
The stages of skill development
Energy
Aspirations
SMART goals
Vision and mission statements
Attitude
Embracing change
Assessment
To pass, you will need to complete a multiple-choice examination at the end of the course.
How long is a Self-Awareness & Personal Development eLearning course?
The course will take you approximately 20 – 40 minutes to complete.
You will benefit from the short duration, as you can get qualified quickly and easily around a busty schedule.
Why should I take this course?
All employees, new starters and apprentices within a business should take this course. The content is beneficial for anyone at any level, and line managers can use the training to develop their team.
You or your employees will benefit from understanding themselves better. By understanding your emotions, strengths, weaknesses, personalities, drives, habits and values, you will become aware of what you need to develop.
Understanding the areas that your employees need to develop will help you tailor training programmes that focus on improving existing skills and developing new ones. You will also be able to recognise any shortages of certain traits within your workers.
Self-Awareness & Personal Development eLearning entry requirements
There are no formal entry requirements for this course. 
However, to access the online course.
You must log in through a device that connects to the internet. Therefore, we advise that you use a computer, laptop or tablet and not use a mobile phone. Unfortunately, we cannot guarantee that your mobile phone will be compatible with the course.
Is this course accredited?
Highfield Qualifications accredit this course.
Highfield is known for its high-quality and affordable online courses that have won awards for training. Each designed to train you or your staff in compliance and development.
Where can I complete this course?
This course is only available through our eLearning platform.
eLearning Courses
eLearning courses are highly accessible. As long as you can connect to the internet, you can complete the course anywhere at any time.
To book an eLearning course, you can book directly online or complete the enquiry form available on this page. Your enquiry will be picked up by one of the 3B team, who will be in touch.
Please take a look at all of the eLearning courses we have available here.
Further Development
On completion, you will then be able to download your electronic certificate immediately. The qualification is valid for three years before it expires, and you must renew it. To restore your qualification, you must retake the course.
Please take a look at the other Personal Development eLearning Courses we have available here. Each course covers transferable skills that can help to improve your performance in the workplace.
NEXT AVAILABLE COURSES
Buy This Course
Self-Awareness eLearning

eLearning - 02 Jan 2030

£15 + VAT
Are you interested in other eLearning Courses?
VIEW MORE COURSES